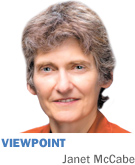 Nicaragua has officially joined the Paris Climate Accord, and Syria just announced it intends to do so. That means the United States is now the only nation in the world outside this important global agreement. But while the federal government steps back, mayors across our country and across Indiana are stepping up.
Bloomington, Carmel, Crawfordsville, Gary, Indianapolis, Kokomo, Logansport and Whiting have made commitments to take meaningful action to address climate change. Mayors and their staffs from 18 Indiana cities attended the Second Climate Leaders' Summit hosted by Earth Charter Indiana last month in Indianapolis. These cities can lead by example with climate-change solutions that provide a wealth of benefits for public health and the local economy and that save taxpayer dollars.
Clean energy and clean transportation deliver lower carbon and cleaner air. Fewer Hoosier children will miss school from asthma and other respiratory ailments, and fewer people will go to emergency rooms in respiratory or cardiac distress. Heat waves and floods—exacerbated by climate change—threaten lives, damage property, raise public safety costs and threaten Indiana's agricultural economy. Climate action is a fiscally responsible priority for Indiana's mayors.
It's exciting that many Indiana cities say they want to be part of global climate-change solutions. If I were an Indiana mayor, I would ask: What are the best things I can do to serve my city and reduce my city's carbon footprint? Here are three of the top options:
• Achieve 100 percent renewable energy for municipal electricity needs by 2022. The Midwest has abundant wind power, and solar energy and energy storage capacity are accelerating as prices fall and technologies improve. Cities can achieve 100 percent renewable energy by using locally produced solar energy plus storage, purchasing renewable energy from third parties, and securing renewable-energy credits from new in-state wind and solar projects.
• Clean up municipal fleets. Our nation's transportation sector now produces more greenhouse gas pollution than the electric power sector. Indiana cities should buy electric vehicles or other zero-emission vehicles for non-emergency fleets. EVs have fewer moving parts and lower maintenance costs and their operating costs are lower and more predictable. Using wind and solar energy to power EV charging stations accelerates an even cleaner transportation system. And cities can help drive infrastructure for EVs that will support increased use of clean vehicles by residents and businesses.
• Rapidly improve municipal-building energy efficiency. Energy-efficiency investments produce cost savings and less pollution. Why wait? Many payback periods are short and the savings come fast. Replacing incandescent bulbs with LEDs is a no-brainer cost-saver and pollution-reducer. Antiquated HVAC systems and old appliances waste money and pollute more. Smart energy-efficiency products, technologies and controls are available. The time has never been better for cities to take stock of their energy use, then reduce their energy bills and cut pollution through energy-efficiency improvements.
Cities can move forward with these three specific initiatives for clean energy, clean transportation and energy efficiency now and achieve significant pollution-reduction results. We should work together to turn words into deeds, achieve economic and environmental benefits together, and do our part to reduce the risks a changing climate pose to Hoosier communities.•
__________
McCabe is a senior law fellow at the Environmental Law & Policy Center and assistant director for policy and implementation at Indiana University's Environmental Resilience Institute. Previously, she served as the U.S. Environmental Protection Agency's acting assistant administrator for the office of air and radiation.
Please enable JavaScript to view this content.