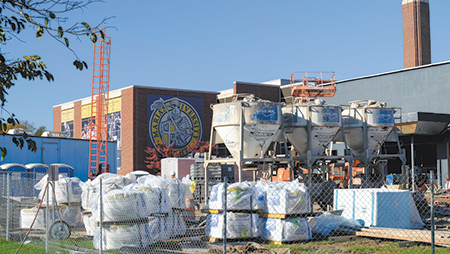 Marian University has big ambitions for boosting the national reputation of its teacher-training program—and the effort is getting a $12 million lift from board member and school-reform advocate Fred Klipsch and his wife, Judy.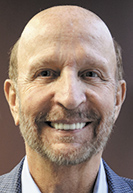 Klipsch
The donation, which will be used in part for scholarships and put the Klipsch name on Marian's Educators College, is part of a larger fundraising campaign with a goal of raising $150 million by the end of 2021 for the private Catholic university at West 30th Street and Cold Spring Road.
Marian President Dan Elsener is expected to announce Friday evening during the school's 80th anniversary gala that the college is already more than halfway to that goal, having raised $90 million in cash and pledges in a "quiet" phase that began in 2013.
The $150 million will support a range of programs and initiatives, ranging from scholarships to faculty endowments to campus building projects. But Marian is especially keen on what the campaign will do for its education department, which stands to receive $30 million toward scholarships and programming.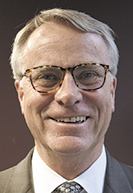 Elsener
That's what attracted Fred Klipsch, who owned Indianapolis-based Klipsch Group Inc. from 1989 until he sold the audio equipment company to Audiovox Corp. (now Voxx International Corp.) for $166 million in 2011.
All of the Klipsches' $12 million gift will go to Marian's teacher education program. About $3 million will be used to create a scholarship fund for education students. The university says it will likely begin by offering 10 scholarships worth around $12,000 each, with the hope to add more scholarships over time.
Elsener said scholarship support is especially critical for education students, who are preparing for jobs that carry modest paychecks.
"You can't be heavily in debt coming out of college and pay that off on a teacher's salary," he said.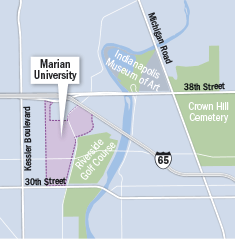 Scholarships will also help Marian recruit high-quality students from a diversity of backgrounds, some of whom wouldn't otherwise bother to apply, he added.
Marian's tuition and fees are $33,000 per year, plus $10,206 for room and board.
The remaining $9 million of the Klipsch gift will fund programming and other needs within the education program, which currently has about 165 undergraduate students and 324 graduate students. The college will be renamed the Fred S. Klipsch Educators College.
The Klipsches' support comes at a key time for Marian, which has taken significant steps over the past year to enhance its teacher-education program.
In November 2016, the university announced it would partner with the state on the Next Generation Hoosier Educators Scholarship, a program created last year by the General Assembly. Marian pledged to cover the difference between the $7,500 state scholarship and its full tuition cost for up to 25 students.
The Educators College also added a fifth-year residency that it compares to a medical residency for physicians, in which students complete a paid teaching assignment under the supervision of an experienced teacher. And it began offering study-abroad opportunities so students can learn from educators in other countries.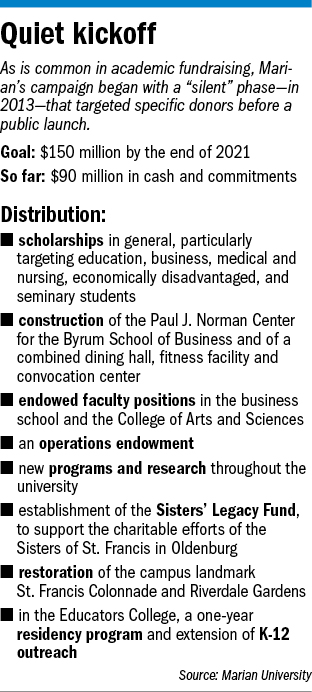 In the big picture, Elsener said, Marian aspires to bring its education program to national prominence, joining luminaries such as Harvard and Columbia universities.
"It's a bold national vision," he said. "Don't be surprised if we do it. With the momentum that we have, I'm quite confident in it."
Having a named education school will help elevate Marian's profile, Elsener said, because it signals that the program is worthy of major donors' support.
"That puts us in a whole other realm of operating," he said. "You use it, you market it."
In this case, he said, it also helps that the Klipsch name is associated with excellence. Klipsch Group's reputation rests on the quality of its headphones and other audio equipment.
For his part, Fred Klipsch said the gift fits in with his larger interest in education. He is a longtime advocate for educational improvement in grades K-12. In 2006, he formed a pro-school-choice political action committee now known as Hoosiers for Economic Growth. He's also founder of the not-for-profit School Choice Indiana.
"This is part of my concern that every child has access to a quality education—and that implies that they have a good teacher," he said of the Marian gift.
Looking at the campaign overall, Marian said it set the $150 million goal based on its larger goal of increasing student enrollment significantly over the next several years.
The university has 3,442 students now, and wants to increase that number to 4,800 by the 2024-2025 school year.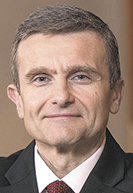 Pasic
With increased enrollment, the university will need more professors, more campus facilities, more scholarship support for students and additional programs, Elsener said.
Marian's fundraising approach—soliciting big gifts in a "quiet" phase before announcing the campaign publicly—is a common strategy, philanthropy experts said.
"Typically, you have 30 to 50 percent of your goal in hand before you go public," said Amir Pasic, dean of IUPUI's Lilly Family School of Philanthropy.
"It creates a sense of momentum and success."
The fact that Marian has already achieved more than half of its goal is a good sign for the campaign's strength, Pasic said.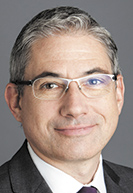 Bass
A quiet phase also provides a chance to gauge support and refine fundraising goals, said David Bass, senior director of research at the Washington, D.C.-based Council for Advancement and Support of Education.
Depending on what it hears from potential donors early on, Bass said, a school might raise its fundraising goal—or lower it—before publicly declaring an amount.
The big-dollar commitments a school can secure in its quiet phase can also serve as their own type of endorsement.
"People in the community look up and say, 'Well, if this person sees fit to make an investment of that level in the institution, that tells a powerful story about the value of the institution,'" Bass said.•
Please enable JavaScript to view this content.