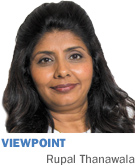 It's no secret that computer and information technology jobs are the future of our digital economy. It's one of the fastest-growing occupation categories in the United States and is projected to grow 13 percent by 2026. Yet, recent U.S. data shows there are more than 500,000 open computing jobs and fewer than 40,000 new computer science graduates to fill them. What's more, only 7,000 of those grads are women.

If our future economy is centered on computing and IT, how are we going to get more women interested in this field? How will we arm them with marketable skills so they can thrive in the digital economy? And, how can we get girls from the STEM classroom to the boardroom?

A few weeks ago, I moderated a panel with former Mayor Greg Ballard about women in technology and empowering diverse women. During our conversation, he brought up the movie "Hidden Figures" and the scene where John Glenn asks the NASA staff to "get the girl to check the numbers." Glenn continued, "If she says the numbers are good, I am ready to go." This line was a pivotal scene in the movie and an equally important moment during our panel. It sparked a conversation about how women are still being underestimated in the tech industry. Ballard responded by sharing three crucial factors that will take young girls from the STEM classroom and into the boardroom: education, mentoring and opportunity. There's a saying: You cannot be what you cannot see. Simply put, girls need to see more women in IT.

I am lucky enough to work at Accenture, a global technology company that recently committed $10 million to K-12 computer science education programs. It has publicly committed to reaching a gender-balanced workforce by 2025 and has global programs like Skills to Succeed, which aim to close the skills gap by preparing the future workforce. Accenture believes women are critical leaders in our digital economy and, more so, believes women in technology can help propel economic growth.

The good news is, other organizations have also recognized the need for STEM education and have started their own programs. Statewide Robotics, for example, is in more than 700 Indiana schools and has served as a technology catalyst, getting boys and girls interested in STEM in a fun and creative way. Other local technology events like Ignite Your Superpower, LPGA Eureka Exchange, Hour of Code and the Health Science Innovation symposium have exposed thousands of girls to STEM.

These programs give me great hope for our future IT workforce. At the same time, these programs can't be a flash in the pan. Companies need to continue to partner with academia to raise the next generation of STEM leaders. It's a daunting task to keep students engaged, mentored in their formative years, but also throughout their college careers. National data shows that women who enter college with a technology major don't always graduate with that same major, let alone a focus in IT.

As we move into the corporate environment, U.S. businesses have long recognized they cannot meet the increasing demands of the digital economy if they don't unlock the pool of female talent. As such, they're creating formal recruitment initiatives along with development and advancement programs geared toward women in IT. If we're not active in changing the downward trend now, young women will miss out on high-value jobs in technology. More important, we'll miss a critical opportunity to create the next generation of female technology leaders.•

__________

Thanawala is a senior manager at Accenture responsible for market development in Indiana.