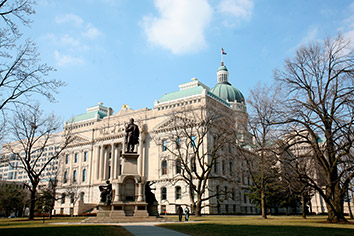 There were no elections in November in Indiana, but Naomi Bechtold watched with excitement from her Hamilton County home as returns rolled in from Virginia.
Bechtold is mounting a first-time and long-shot bid for the Legislature in 2018, taking on incumbent Rep. Donna Schaibley in a district that hasn't had a Democratic challenger in several cycles.
On Nov. 7, Virginia gave Bechtold—and other Democrats across Indiana—reason to hope.
Democrats there outperformed expectations, picking up at least a dozen seats in the Virginia House of Delegates and grabbing the attention of political observers nationwide.
Bechtold—who said she's been "building the plane as I've been flying it"—found the results encouraging.
"There's a tremendous amount of opportunity to eliminate the [GOP] supermajority in our Statehouse," said Bechtold, a Purdue Extension educator.
Democrats in Indiana wield little to no influence at the Statehouse due to recent losses that gave Republicans supermajorities in both the House and Senate. They see recent electoral victories for Democrats in Virginia, Oklahoma and Georgia statehouses as welcoming signs ahead of the 2018 midterm election.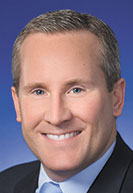 Zody
Virginia is still in the midst of recounts, so it's unclear if Democrats will succeed in taking control of the House. But regardless, Democrats there outperformed even the highest expectations by flipping so many House seats.
Both Oklahoma and Georgia Democrats picked up statehouse seats in special elections this year: Oklahoma, four seats, and Georgia, three.
Indiana Democrats say their goal in 2018 is to break out of their superminority status in the House, where Republicans hold 70 of 100 seats. Democrats have only nine seats in the 50-member Senate.
In both cases, Republicans have enough members to constitute a quorum—two-thirds—and conduct business without Democrats even showing up. That's not just a majority, it's a supermajority.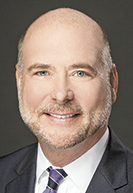 Bosma
Indiana Democratic Party Chairman John Zody said the recent wins "give us all a boost," and that he's encouraged by what he sees on the ground: new volunteers getting engaged in the party.
"I anticipate we'll pick up seats" in 2018, Zody said. "We're in a good position to be competitive. I feel good, but I'm not taking it for granted. We've got to keep our heads down and be focused on our message."
A top Indiana Republican, House Speaker Brian Bosma, said he is at least a little worried about what the results in Virginia might mean here next year. At the same time, Bosma called the states "an apples-and-oranges comparison," and pointed out that most of the Virginia wins were in House districts Hillary Clinton carried in 2016. (She won that state with almost 50 percent of the vote, but eked out only 38 percent of Indiana's vote.)
"Is it a concern? Of course it is," Bosma said. "Does the Virginia experience mean Indiana is going to experience the same thing? Absolutely not."
Local conditions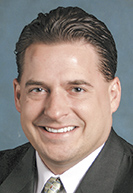 Pelath
Next year's election is also coming at a time of transition for Indiana Democrats, as longtime House Minority Leader Scott Pelath, D-Michigan City, steps down to spend more time with his family.
He will serve out the end of his term, but Democrats will choose a new leader, who will oversee the caucus' efforts to pick up seats.
"I was not going to saddle the caucus that I worked so hard for and care so much about with a lame-duck leader in an important election year," Pelath said.
"I've encouraged my caucus members to think a little bit bigger," he said. "It doesn't have to be just about targeting the areas that seem like they might be historically competitive. The key is, you have to have a lot of working candidates in a lot of districts."
Still, national political observers say Indiana Democrats shouldn't get too excited about a wave.
Kyle Kondik, managing editor of the University of Virginia Center for Politics' Crystal Ball, said President Trump's overall unpopularity does make conditions ripe for Democrats to pick up statehouse seats across the country. However, local conditions will affect the turnout, and Indiana's Republican Gov. Eric Holcomb—elected just last year—seems relatively popular so far.
"Virginia is an extreme example of what you might see next year," Kondik said. "Republicans in other states probably are not set up for as big of a fall."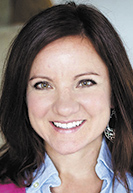 Friesen
Amanda Friesen, IUPUI associate professor of political science, said high Democratic turnout in Virginia helped bring the party across the finish line. That asset can't be counted on here.
"If turnout is what is making the difference for Democrats, they have their work cut out for them in Indiana," Friesen said.
"In 2014, [Indiana] had the lowest turnout of a midterm election across the country," she said. "Our voter registration and voting laws are pretty strict. If Democrats can push some reform through in the next year or in the coming years to make voting more accessible, that could help them turn out more people, possibly to vote for them."
But with Republicans in the driver's seat, that's unlikely.<
South Bend Mayor Pete Buttigieg recently launched a political action committee focused on down-ballot races and has been trying to convince progressives to pay more attention to state and local campaigns. He told IBJ "the results in Virginia demonstrate we have a big opportunity, but we can only capture the opportunity if we take the right lessons."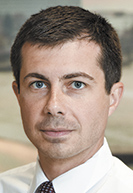 Buttigieg
"We still have a pretty big fight on our hands," Buttigieg said. "This won't happen on its own. There will have to be more party-building; there will have to be resources."
Takeaways
Buttigieg said a key takeaway from Virginia is that Democrats need to contest nearly every seat, as they did in Virginia. In 2016, 27 percent of the Indiana House seats were uncontested.
"That's very relevant for Indiana, where there's a real need right now to be doing the right kind of recruiting and making sure we have compelling candidates to put up," Buttigieg said.
He said candidates who won in Virginia also focused on local issues people cared about, and avoided nationalizing the races. For instance, Danica Roem, a transgender woman who defeated an anti-LGBT-rights lawmaker, focused almost exclusively on road construction.
"If you look at her speeches and campaign material, her No. 1 issue is traffic on Route 28," Buttigieg said. "There's a real discipline there that I think paid off in focusing on showing how she was going to make citizens better off."
And, he said, liberal groups who don't necessarily identify as strictly Democratic played a big role in Virginia in getting out the vote and canvassing for Democratic candidates.
The same might happen in Indiana in 2018, Buttigieg said, and "it will be important for the party to be comfortable in a flying formation alongside other groups that have grass-roots energy."
For now, local Democrats say they have been heartened by evidence of heightened energy.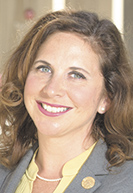 Hale
Christina Hale, the Democratic candidate for lieutenant governor in 2016, said she was told after she lost last year, "If you don't win, it's very quiet."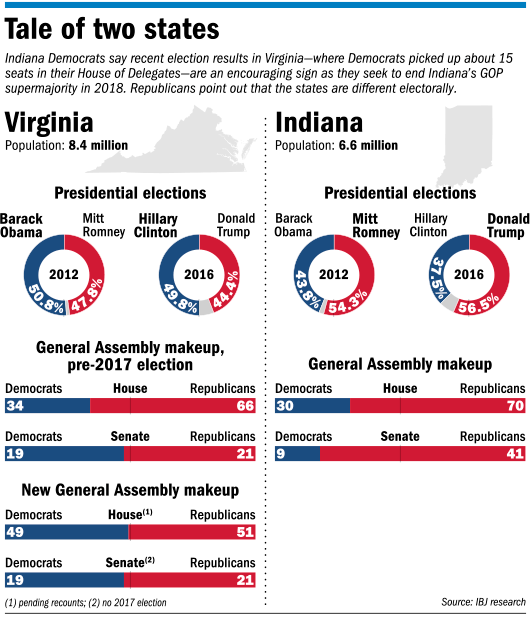 But that never happened. "My phone never stopped ringing," Hale said.
After the 2016 election, she was asked by Rabbi Sandy Sasso to speak to a small group of 10 women about coping with the results. She said the room location was moved several times to accommodate the growing number of people who wanted to come.
"That night just a couple of weeks after the election, there were 500 women crammed into that funeral home for that meeting," Hale said. "We had to turn another 500 away. One of the exciting, positive results of the election a year ago was that people get now that there's a lot at stake and it's worthwhile to turn out and vote. I've seen a number of efforts to get people to run for office. I think that's a sign of improving civic health."
That energy is "organic for the most part," Hale said, and not necessarily being driven by the official Democratic Party.
"Perhaps one of the good things about it is, it's coming from individuals and not coming from parties," she said.
Pelath said the party is "focusing on a return to grass-roots efforts."
"A lot of these things have to be done the old-fashioned way," he said.•
Please enable JavaScript to view this content.