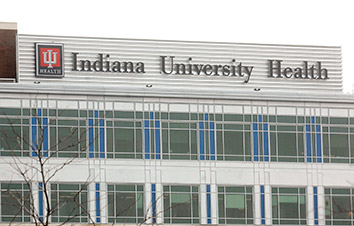 An Indiana University Health nurse who posted racially charged comments on Twitter is no longer an employee of the health system.
"A recently hired IU Health employee tied to troubling posts on social media this weekend is no longer an employee of IU Health," said spokesman Jason Fechner late Sunday afternoon in a written statement.
He declined to name the employee or specify whether the separation was a resignation or firing. He also declined to say which hospital or department the employee worked in, and for how long.
The tweet, posted Friday afternoon from an account named Night Nurse, said: "Every white woman raises a detriment to society when they raise a son. Someone with the HIGHEST propensity to be a terrorist, rapist, racist, killer, and domestic violence all star. Historically every son you had should be sacrificed to the wolves Bitch."
Numerous people responding to the tweet identified the poster as Taiyesha Baker, a pediatrics nurse at Riley Hospital for Children, but IU Health denied Baker worked at Riley. According to the Indiana Professional Licensing Association, Baker was granted a registered nurse license on Oct. 30.
Dennis Murphy, CEO of IU Health, responded to several outraged people on Twitter on Sunday, telling them the matter was under investigation by the human resources department.
"IU Health is aware of the troubling posts on social media," Murphy replied to one person on Twitter early Sunday. "Our HR department continues to investigate the situation and the authenticity of the posts. During the investigation, that employee (who does not work at Riley Hospital for Children) will have no access to patient care."
The Night Nurse's Twitter account has been deleted, but several people on Reddit and Twitter recreated some of its racially charged tweets.
On Aug. 12, the poster tweeted: "White people the worst thing created. The stats don't lie."
On Aug. 14: "I think every day about how trash a vast majority of white people are and how we are forced to share spaces with them.
On Nov. 20: "I'll say it and I'll say it again. If you want real insight into racism and this election, you have to look at white women voters. White culture is trash."
Please enable JavaScript to view this content.