B's Po Boy—a Fountain Square restaurant known for its Cajun sandwiches, beignets and bocce ball courts—will close just before Christmas after more than five years in business, according to the eatery's Facebook page.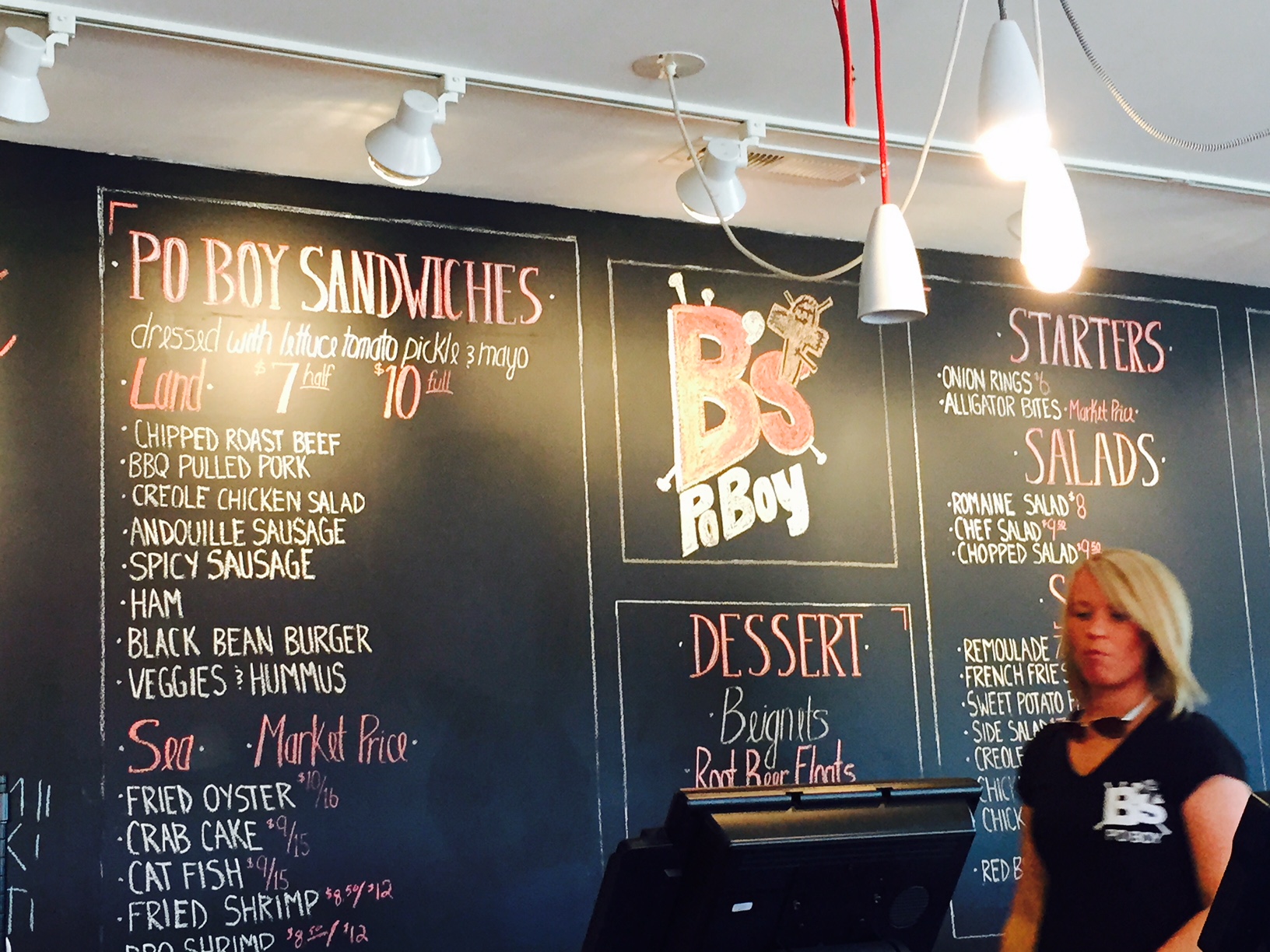 In a post on Thursday, the restaurant said it couldn't maintain enough revenue year-round to stay open.
"The summers were always profitable, but the winters consistently erased those," said the post, signed by The B's Crew.
The restaurant, which husband-and-wife team Deborah and Ryan Borchelt opened in May 2012, installed a heated patio last January but it wasn't enough.
"Throughout our run, we have had the absolute greatest time bonding with our neighborhood, our customers, and our city," B's said. "With the heaviest heart, we are posting today to inform the public that we will be closing our doors permanently."
The B's menu included New Orleans-style sandwiches that featured fried oysters, blackened catfish, spicy sausage and other traditional ingredients. Fried green tomatoes, crab cakes and alligator bites were also on the menu.
In a review in 2012, IBJ's Lou Harry wrote: "Give me good food at a good price in a comfortable atmosphere and I am a happy man. Put a bocce court next to it and I'm near bliss."
The Borchelts recently opened a B's Po Boy location in Seattle after visiting friends there. That location appears to be remaining open.
Deborah Borchelt had co-founded Bazbeaux Pizza with her previous husband, Jeffrey Berman, and the pair maintained joint ownership after they were divorced. After she opened B's with her current husband, Berman sued, claiming she had violated a non-compete agreement.
The pair reached a settlement in late 2012, with Borchelt agreeing to sell her half stake to Berman.
Please enable JavaScript to view this content.