Zionsville has hit a home run.

Or at least local officials think so.

The Boone County town will soon be home to the headquarters for Little League International's Central Region, one of five U.S. offices.

It could bring an annual economic impact of $1.5 million—the same one-time amount local officials pledged to raise to help build the headquarters.

The regional office oversees a 13-state district that includes operations for 26,000 youth baseball and softball teams and 375,000 players. It also hosts the regional championship tournament every August that draws thousands of visitors and is typically broadcast on ESPN.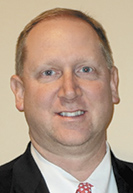 Rinebold
"Once every year, you're going to hear, 'Live from Zionsville, Indiana,' on ESPN," said Michael Rinebold, former president of Zionsville Little League who led the town's effort to attract the headquarters.

Williamsport, Pennsylvania-based Little League International announced Nov. 10 that it would move the headquarters for its Central Region from the northeast side of Indianapolis to 20 acres on the southwest corner of Whitestown Road and South County Road 875E, just south of the Zionsville High School Baseball and Softball Complex.

The decision marked the end of a more-than-year-long search. Little League received more than 70 proposals from communities, a list that was narrowed to five and then to three. Westfield and Plainfield were among the top five; Plainfield made it to the final round.

Zionsville officials are excited about the community and economic benefits the headquarters—and the annual tournament—could bring. But they say the impact will be felt throughout the region.

Hotels aren't likely to spring up in Zionsville given its land use and zoning plans, but Whitestown has plenty of open land available along the Interstate 65 corridor.

And while downtown Zionsville restaurants are expected to see a boost in sales during the tournament, so will eateries throughout Boone County, northern Indianapolis and Carmel.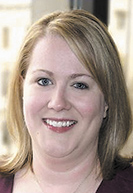 Whitehead
"Certainly, the area closest to the headquarters, we'll see an impact in terms of restaurants and retail," said Molly Whitehead, executive director of Boone County Economic Development Corp. "But something of this magnitude will certainly reach a little bit further."

Tough competition

When Rinebold first heard Little League would be looking for a new home for the regional office, he believed Zionsville would be the perfect fit.

The town established its Little League group in 1963, and it attracts about 800 softball and baseball players ranging in age from 5 to 17 every year.

"It's just a special part of Zionsville," Rinebold said. "We knew we had a good story that way."

He talked to leaders in Zionsville about the proposal but also expanded his outreach to Lebanon, Whitestown and Indianapolis.

As soon as Little League announced in October 2016 that it wanted to relocate from its facility near East 46th Street and Mitthoeffer Road, Rinebold created the Zionsville Local Organizing Committee, which included a mix of business leaders and elected officials, to work on a bid.

The next month, he traveled to Warner Robins, Georgia, a suburb of Macon, to see the home of the Southeastern Region—the most recently relocated headquarters. He visited the stadium and office buildings and heard about what officials there did to win over Little League.

That December, Rinebold submitted the proposal—which included multiple videos featuring current and former Little League players—then waited.

In April, Little League officials narrowed the search to five cities—Zionsville, Westfield, Plainfield, Chicago and Matteson, Illinois (a Chicago suburb)—and visited each community.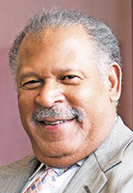 Thompson
"We knew we were up against tough competition," Rinebold said.

Milt Thompson, president of sports marketing firm Grand Slam Cos., said Grand Park Sports Campus in Westfield would have been a logical option since the infrastructure is already in place, but that Zionsville could be a good home.

"It is a diverse and upper-scale community continuing to grow," Thompson said. "But I'm not sure what their long-term strategic plan is and how they plan on integrating Little League."

In June, Little League representatives came to Zionsville, and the town "rolled out the red carpet," Mayor Tim Haak said.

After discussing their proposal, Zionsville officials took the Little League representatives down Main Street, where business owners and families lined the road with signs reading "Come to Zionsville" and "Welcome, Little League."

One member of the Little League committee even told Haak the town felt like Williamsport.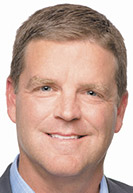 Haak
"The folks from Williamsport were very complimentary," he said. "They loved the atmosphere that Zionsville creates in respect to Little League."

Finding the money

The Zionsville Local Organizing Committee spent $20,000 on its proposal, with funding split between the town and the local Little League.

And as part of trying to win the bid, Rinebold had to start securing pledges from community members to meet an ultimate required funding commitment of $1.5 million toward construction.

The first phase of construction, which is expected to include a championship stadium and support buildings like a press box and concessions, is estimated to cost $2 million. Pavilions, batting cages, maintenance offices and administrative offices are to be added once funding becomes available.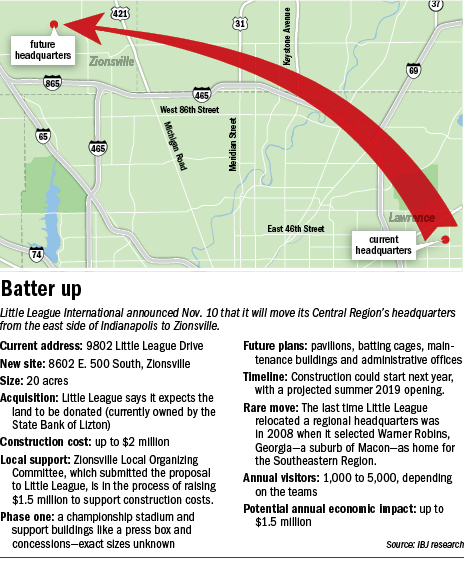 Rinebold said local leaders had several thousand dollars in pledges by the time of the announcement, and now they're expanding their efforts. In addition to cash contributions, donations can also be volunteered labor or construction materials—anything to offset the cost of the new facility. Sponsorships are also on the table.

"It's always difficult to get that amount of money put together," Thompson said. "That's probably why you select an area where the demographics are good for that."

Haak said the town isn't providing any cash incentives for Little League, but it could agree to help with infrastructure costs. He said those details have yet to be worked out. Little League is a not-for-profit, meaning it won't pay taxes on the property, so tax abatements didn't need to be considered.

Little League says it expects the State Bank of Lizton to donate the property for the project. Bank officials declined to comment for this story.

Boost from the brand

Depending on the year and what teams are involved, Rinebold expects the regional tournament to bring 1,000 to 5,000 visitors to Zionsville.

He said if this year's tournament at Grand Park Sports Campus is any indication, the economic impact will be substantial.

"The stands were packed," Rinebold said. "It was standing room only out there this year, which was great to see."

Construction on the Zionsville headquarters is expected to start early next year and wrap up by summer 2019 so the regional tournament can be at the new facility that year. In 2018, the tournaments, which lead up to the Little League Baseball World Series in Williamsport and the Little League Softball World Series in Portland, Oregon, will return to Grand Park.

Rinebold predicted that visitors will spread their economic impact through the area, likely going to places like The Children's Museum of Indianapolis, the Indianapolis Motor Speedway or the Monon Community Center.

"They'll experience what Indianapolis has to offer," Rinebold said. "They'll become tourists when they're not on the ballfield."

Thompson said the annual championship might not have a huge economic impact, since it's only once a year. But if Zionsville truly embraces Little League and uses the brand to promote the community, "it could be a love story," he said. "Little League could be a brand that they seize and take advantage of."•