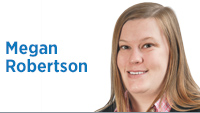 Indiana is at the center of the opioid crisis. But is the answer staring us right in the face? Could it be medical marijuana? 
A few months ago, my wife was diagnosed with Crohn's disease. It can be controlled with medication and can even go into remission. The bottom line, however, is that there is no cure. There will be problems and, at times, she will have pain. She was given a prescription to assist in managing this pain: opioids.
The doctors are stingy with the prescriptions. New state laws require them to be, and that is a good thing. Frankly, I would rather her not be prescribed an opioid at all. I also do not want her to be in pain.
What would my preference be? Medical marijuana. 
Simply put, I would rather worry about Funyuns and candy intake than an addiction to opioids. Obviously, I am joking. I do not want to make light of the recreational use of marijuana and the impact it can have on some individuals. Certainly, many people who end up addicted to harder drugs like opioids have tried or started with marijuana. Studies show, however, that the majority of those who use marijuana do not move on to harder drugs.
According to the National Institute on Drug Abuse, more than 80 percent of heroin users report abusing prescription drugs first. The Journal of the American Medical Association put out a study finding that states with legalized medical marijuana typically had lower rates of fatal opioid overdoses.
Forgive me if I would rather take my chances on medical marijuana. 
Indiana is already becoming a leader in the opioid fight through the collection of data. Gov. Eric Holcomb has made the issue a top priority. And, as it turns out, marijuana is about to be at the center of a Statehouse showdown. 
In 2014, the Legislature made it legal for epilepsy patients to use cannabidiol oil. CBD oil comes from cannabis but does not have the component present in marijuana that gives a high.
Last month, Attorney General Curtis Hill decided to step into the fray and said stores cannot sell CBD at all since it originates from a controlled substance. Holcomb responded by giving stores 60 days to remove CBD from their shelves and the Legislature time to find a fix.
On top of all this, a bill to legalize medical marijuana is being introduced by Rep. Jim Lucas, and a 2016 poll showed seven of 10 Hoosiers support medical marijuana. 
This is a huge opportunity for Indiana to have a real debate. Not scare tactics and Reefer Madness but a conversation about the benefits and challenges of medical marijuana that brings doctors, patients and experts to the table. CBD oil is a no-brainer, but we should examine additional options for pain medication. A combination of enforcement, treatment and new pain-management tactics could be the answer to the opioid epidemic.
Will we seize the day? My hopes are up—but not high.
Click here for more Forefront columns.
__________
Robertson is the executive director of Enterprise Republicans and runs her own consulting firm, Frontrunner Strategies. Send comments
to ibjedit@ibj.com.
Please enable JavaScript to view this content.