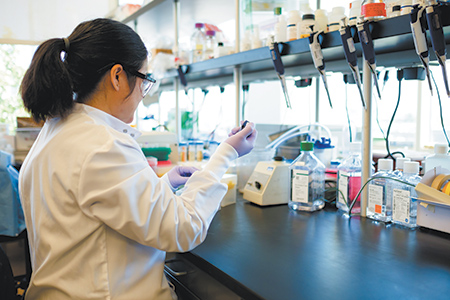 Assembly Biosciences has never turned a profit and is still at least four years from launching its first product. But investors have become so bullish on its prospects that they've pushed its stock market value to nearly $1 billion.
In recent months, the 5-year-old Carmel biotech has won plenty of attention from Wall Street and has secured more than $100 million through licensing deals and a stock offering to help fund expensive clinical trials.
In January, the company raised $50 million in a licensing deal with pharmaceutical giant Allergan Plc, which bought the rights to develop Assembly Biosciences' early-stage compounds for severe gastrointestinal disorders, such as ulcerative colitis, Crohn's disease, irritable bowel syndrome and related conditions. The first drug could enter the clinic for testing next year, analysts said.
And in November, the company raised another $60 million in a secondary stock offering.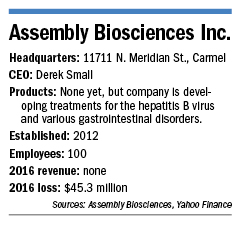 The cash will give Assembly Biosciences a much-needed financial boost. Over the past three years, it has racked up losses of $106 million, much of it the result of expensive research and development programs.
But there are signs the biotech is turning a corner. Over the summer, it began testing a much-anticipated drug in patients for the first time: a medicine for treating hepatitis B, a disease that affects 250 million people worldwide, causing 1 million deaths annually. Some analysts estimate the market for such a medicine at up to $5 billion a year.
In recent months, Assembly Biosciences executives have racked up thousands of airline miles, pitching their story at scientific and investor conferences in London, New York, Washington, Boston and other cities.
Their message: The company is beginning to see early successes, potentially leading to a launch between 2021 and 2023 for the hepatitis B compound, the product most advanced in their pipeline.
"To me, that's really the nutshell of what has led to this enthusiasm," CEO Derek Small said. "We went from a preclinical company for both programs, without much in the way of validation, to a clinical-stage company and major pharma collaboration."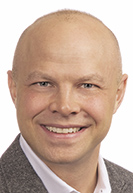 Small
In recent months, investors have started buying Assembly Biosciences' stock by the bushel. The price of shares has nearly tripled this year, from $12.81 in January to a high of $48.15 in November, before settling back to about $43.
In November, the company's market value nearly reached $1 billion—a huge milestone for a young company. It topped out at $960 million before retreating to $840 million in recent days.
Jefferies LLC, one of the underwriters of the recent offering, initiated coverage last month when the stock was trading at $32.42, with a "buy" rating and a price target of $50.
"We think 2018 could be a breakout year for the company and believe it could be a potential M&A candidate, given the huge market opportunity and Big Pharma interest," Michael J. Yee, a Jefferies analyst in San Francisco, said in his report. He added that companies possibly interested in Assembly's technology include Merck, AbbVie, Roche and Bristol-Myers Squibb.
Small, for his part, said the board has no immediate plans to sell the company.
"Our goal is to get the best possible team for each phase of development," he said. "We want to get these drugs into later-stage development while preparing for launch and considering partnerships along the way that allow us to optimize that."
Chasing opportunities
Some life sciences observers point out that both areas—hepatitis B and gastrointestinal disorders—could represent big breakthroughs in biotech.
"Both areas are attracting significant commercial interest because they are both underserved with existing therapies," said Fritz French, an Indianapolis life sciences veteran who has held executive positions at Guidant Corp., Eli Lilly and Co. and Marcadia Biotech and has guided or led numerous startups.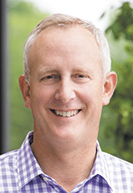 French
He added: "Both are potentially large markets if new therapies can be successfully brought to market."
Of course, nothing in biotech is a slam dunk, and the pressure is on Small and his team to execute.
The company expects to issue preliminary clinical data by next summer for its early-stage hepatitis B trials. Then, the later-stage trials, with a much broader pool of patients, will be even more expensive and uncertain.
"I think the critical thing is how well the drug performs in Phase 2 and Phase 3," said Jack Pincus, president of BioStrat Consulting, an Indianapolis life sciences consulting firm. "Even getting to that stage is something of a challenge."
Late-stage clinical trials are notoriously expensive and high-stakes, with plenty of setbacks, as drugs tested in a large pool of patients often lead to surprises and sometimes outright failure.
But Assembly Biosciences seems to have plenty of cash to keep advancing the drugs for several years. It ended the third quarter with $67.3 million in cash and equivalents, which, together with the $60 million from the November stock offering, should sustain operations into late 2019, according to Katherine Xu, a biotech analyst at William Blair in New York.
The company raised its first batch of serious money in 2014, when it pulled off a $75 million offering as part of its merger with Ventrus Biosciences, a publicly traded biotech based in New York. That deal turned Assembly into a public company and gave it access to Ventrus' pipeline of gastrointestinal technology. Those are the same products Assembly licensed to Allergan earlier this year in its richest deal yet.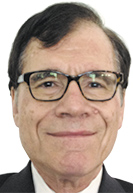 Pincus
Under the Allergan agreement, the Carmel company got an upfront payment of $50 million in return for exclusive rights to the compounds. It also stands to receive up to $2 billion more from Allergan in development and commercial payments if the products are successful.
Lengthy resume
In the meantime, Small's track record for making his investors wealthy hasn't hurt. A few years ago, he launched another biotech called Naurex Inc., based in Evanston, Illinois, to develop therapies for central nervous system disorders.
It took him five years to scrape up the first $2 million, but he eventually raised $160 million to fund research and operations. That was enough to get the lead product, an antidepressant called rapastinel, through early- and middle-stage clinical trials. In 2015, Allergan bought Naurex for $600 million, and is continuing to develop the pipeline.
Naurex's investors "made a lot of money" on the deal, Small told IBJ earlier this year.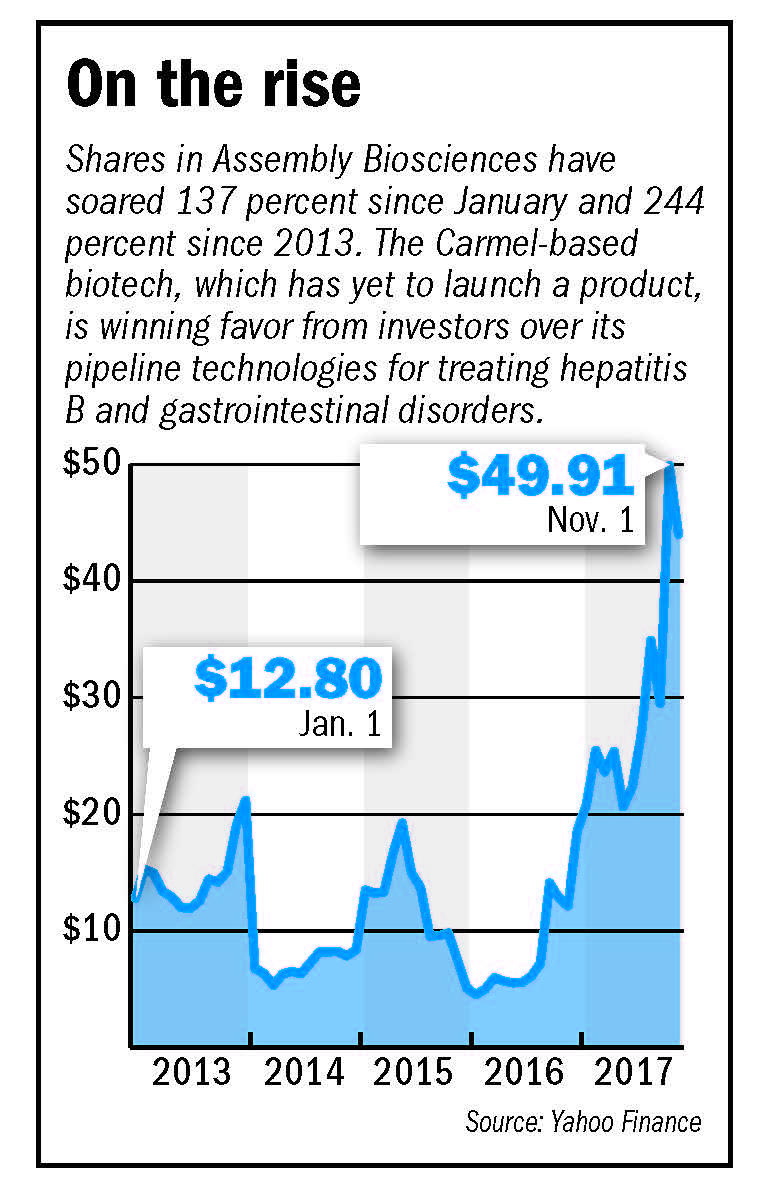 Small is doing pretty well for himself, too. Last year, he pulled down $659,150 in compensation. In addition, he holds a huge stash of stock options that have swelled in value as Assembly's shares have risen. The options—which gave him the right to buy 1.1 million shares for a mere $2.22 apiece—now are worth $45 million.
Small, who is 42, has been in a hurry for most of his career to build biotech enterprises. He graduated from Franklin College with a bachelor's in business, and studied global business at the Harlaxton College affiliate program in England.
In 2007, he founded Luson Bioventures LLC, a life sciences venture firm, which became the launching pad for his biotech firms, including Assembly, Naurex and Coferon, which is developing what it calls a "self-assembling chemistry platform."
Small co-founded Assembly's precursor, Assembly Pharmaceuticals, in 2012. It was largely built around the research of Indiana University chemistry professor Adam Zlotnick. Other founders include IU chemistry professor and entrepreneur Richard DiMarchi; and Dr. Uri Lopatin, a former research executive at Gilead Sciences. Early investors included Biocrossroads and Johnson & Johnson.
The company changed its name to Assembly Biosciences after completing the Ventrus merger. Small became CEO in 2015.
Now, he is hoping to get the products over the finish line. The long timeline and big losses along the way, he said, are par for the course for biotech.
"It's a long, tough road," Small said. "You can't look at it the same way as a tech company or an early-revenue company. Biotech investors are a little more patient and look at things differently."•
Please enable JavaScript to view this content.