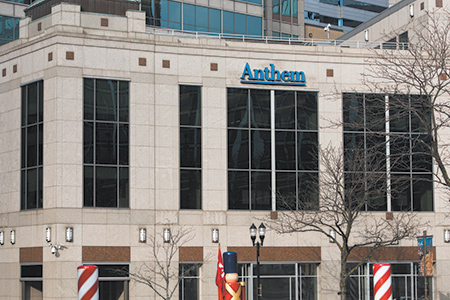 For nearly two years, Anthem Inc. pushed to buy one of its biggest rivals, insurer Cigna Corp., boasting that the $48 billion combination would "create the premier health services company."
But after a federal judge blocked the deal on antitrust grounds, the Indianapolis health insurer threw in the towel on May 12.
Anthem's goal in pursuing Cigna was to build scale and get more leverage with hospitals and other providers in an industry undergoing huge change under the Affordable Care Act.
But the deal quickly ran into the rocks. The Justice Department's antitrust division sued in July 2016 to block the combination, arguing it would further consolidate an already concentrated market and lead to higher costs for employers.
Over the following months, the two companies began to squabble, accusing each other of breaching the contract.
For months, Anthem CEO Joseph Swedish tried to gloss over the problems, saying the deal was on track.
"Notwithstanding all the noise out there, media relations and other kinds of pieces—bits and pieces of information—the reality is, the process is progressing extremely well," he said.
But reality finally set in. Anthem announced it was abandoning the deal, just one day after a Delaware judge said Cigna could walk away.
Anthem's announcement came as little surprise to Wall Street. For months, analysts had predicted the deal was in trouble. "The only surprise here is that it took so long to reach an ending that the market had long anticipated," Michael Newshel, an analyst with Evercore ISI, told clients in a research note.
In a parting shot, Anthem said it would not pay a $1.85 billion breakup fee to Cigna.
Anthem said it would pursue smaller deals and stock buybacks as its "Plan B," and in coming months, closed several transactions and watched its stock continue to climb.
Please enable JavaScript to view this content.