An increasingly tight labor market has companies turning to a surprising subset of potential workers for help: former prison inmates.

Once shunned as too risky to hire, men and women with criminal records are finding more open doors in business and industry.

And that has advocates for criminal justice reform joining up with some unlikely allies in business and government to expand re-entry programs to better prepare ex-offenders for work. They say the investments could save tax dollars in the long run by reducing recidivism rates.

The efforts are coming from myriad sources.

Mayor Joe Hogsett is launching an effort to grant bonus tax abatements to companies that agree to hire people with criminal histories.

Gov. Eric Holcomb said his administration in 2018 will expand prison training programs meant to "reduce the revolving doors that we so often see in our prison system." That could include an expansion of the existing Hoosier Initiative for Re-Entry program that matches prior offenders with jobs.

"We'll better prepare our offenders for opportunities in today's economy with more high-demand critical training that they need to succeed once they are out," Holcomb said.

Those efforts join programs in progress. The Indy Chamber already helps ex-offenders become entrepreneurs. And the U.S. District Court for Southern Indiana offers Re-Entry and Community Help, or REACH, that connects ex-offenders with Indiana University law students who help them tackle employment barriers.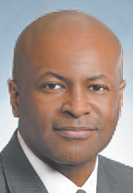 Osili
Vop Osili, an Indianapolis city-county councilor who has long advocated for criminal justice reform, said now is "one of those serendipitous times where we have people in places that can change things for generations." He urged bold leadership in 2018.

"Sometimes one just cannot wait on the public to get to the point of acceptance of a moral issue," Osili said. "Sometimes our leaders have to lead the way to make it happen.

"So often, we have individuals coming out [of prison] unprepared for real life, without the documentation they need, without the necessary skills they need, without a job they need, without a link to transportation," he said. "These guys and ladies can be productive, amazing citizens and contributors to our economy if given a chance."

About 4,000 to 5,000 people return to Marion County from the Indiana Department of Correction each year. Without intervention, 45 percent will re-offend and be re-incarcerated within three years, costing taxpayers more than $21,000 per year, according to Public Advocates for Community Re-Entry, a program known as PACE.

Statewide, 15,000 ex-offenders are released from Indiana prisons each year, according to the Indiana Department of Workforce Development. The recidivism rate for those people is 38 percent.
Korzenik
"That is a lot of people returning to the community that have some type of felony or misdemeanor charge," said Lena Hackett, a member of the Marion County Re-Entry Coalition.

Untapped potential

That's why Indiana officials see potential. And they're not alone.
Jeff Korzenik, a Chicago-based chief investment strategist at Fifth Third Bank, said officials in other states are also starting to think more about the economic potential of ex-offenders. He said businesses nationwide are starting to realize that "there's no hidden, easy labor force out there." With unemployment at 4.1 percent, he said, the economy needs more workers to continue the current economic cycle because "it will likely end when we run out of workers."

"We have limited hard data on this, but those employers who follow this model of partnering with nonprofits supporting the employee find that they not just get an adequate worker, but they actually get a pretty good one," Korzenik said. "It's a great opportunity for U.S. companies to look at this labor pool as long as they do it right."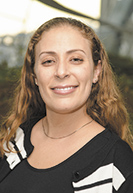 Silva
Lahny Silva, an associate professor at the Indiana University Robert H. McKinney School of Law, said what gives her hope is that the issue is gaining bipartisan steam.

"We have a unique opportunity to unite both sides of the aisle," said Silva, who oversees the law students who work with REACH. "The less people we have returning to prison, we can spend those monies allocated or earmarked to the Department of Correction to more preventative-type programs."

Indianapolis is betting it can increase work opportunities for ex-offenders by motivating businesses to hire them.

The city, through a new program called HIRED, has added the option for businesses that apply for and earn a tax abatement to receive an enhanced benefit if they commit to hiring and retaining an ex-offender.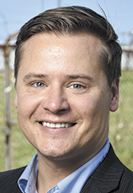 Pierce
"It's an obvious societal need but certainly a fiscal need, too, to keep these folks in the workplace as opposed to in jail," said Brent Pierce, administrator for real estate and economic development for the Department of Metropolitan Development. "We felt the city should be doing more."

Pierce said the tax benefit "adds up to some serious dollars on the back end of an abatement deal." Each deal will need approval from the Metropolitan Development Commission and possibly the City-County Council.

The city of Indianapolis selected four social services groups to help run the program: Step Up Indianapolis, RecycleForce, PACE and Edna Martin Christian Center. Those groups will act as a sort of staffing agency for companies that participate and will help the workers acclimate to life outside jail or prison throughout their first months of employment.

Emily Mack, director of metropolitan development, said the city will "actually serve as a matchmaker" between the businesses and the social service organizations, which will make referrals to the businesses and provide wraparound services throughout a former inmate's employment.

The city also hopes to do more to train prisoners when it builds the new criminal justice center.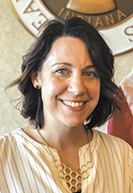 Daunhauer
"A goal would be that people are training, receiving the soft skills and maybe hands-on training, so that when they come out, they could actually have a career pathway," said Brooke Daunhauer, director of re-entry for the city's Office of Public Health and Safety. "I'd like them to have an employer willing to hire them when they get out. That's something we're working toward."

Already in play

Meanwhile, the state is hoping to expand its existing HIRE program, which places ex-offenders in employment while providing them job-readiness training and placement assistance. The program started in 2012 with 300 employers. That year, it provided 700 jobs and had a 78 percent retention rate.

Through November 2017, the program has worked with 1,137 businesses, placed 1,998 workers, and has a 97 percent retention rate.

Carrie Heck, re-employment pathway director for the state, said her team has succeeded in making the following pitch to businesses: "The folks are coming back to the area, anyway. Why not make a positive impact in their lives so they become taxpaying citizens instead of drawing on taxpayer dollars?"

Heck said the state wants to expand the program next year, since each of her staff members is currently covering several counties each.

"We're trying to stop generational incarceration," she said.

And the Indy Chamber is focusing on encouraging entrepreneurship in the ex-offender population.

The chamber's Re-Entry Entrepreneurship Development Initiative, which helps ex-offenders learn how to start their own businesses, recently announced it won funding for a second year. It received a $150,000 Small Business Administration grant renewal, and earned a Community Crime Prevention Grant through an affiliate of the Central Indiana Community Foundation.

In the program's first year, 150 soon-to-be-released or recently released people completed an entrepreneurship course, 100 received coaching on their own ideas, and five businesses launched. Two received micro loans.

Carrie Henderson, vice president of entrepreneur services for Indy Chamber, called the program a "long-term investment in people that we believe will pay a dividend."

Crucial support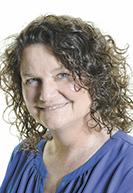 Hackett
For these programs to succeed, Hackett said, it's important that they come with intense supports to help make sure the new hires can thrive long term in a brand-new environment.



"You're asking someone for almost a complete behavior change," Hackett said. "I've lost weight 100 times but I can't sustain it. We can get people a job 100 times, but we have to get them into the habit of the job."

To help, Hackett and others are also hoping to scale up the number of "transitional jobs" programs the city and state have access to.

Right now, the main entity providing that is Indianapolis-based RecycleForce, a social enterprise that serves 300 to 400 people per year, according to Ken Alexander, training director for the organization.

The goal of RecycleForce, which does electronics recycling, is to get ex-offenders immediate employment and work with them to "fine-tune the skills they have and add to what they know" in order to get them ready for a career, Alexander said. When workers are ready to move on, they are replaced by freshly released people and the cycle continues. RecycleForce partners with both the state and city and has access to federal grants.

RecycleForce President Gregg Keesling has urged public officials to redirect some of the funding that is spent on monitoring, jailing and re-trying offenders to training programs. Keesling said redirecting 2 percent to 5 percent of public safety dollars to transitional jobs programs "could have profound impact."

"Some simple changes in the modality of how government administers oversight could save millions of dollars," Keesling told IBJ in an email. "The system now is very heavy on oversight, fee payments and progressive sanctions."

Alexander said public officials are warming up to the idea.

"I think they are coming around, but it's too slow," he said. "There are more barriers than there are opportunities to succeed."

'Collateral consequences'

Advocates are also pointing to structural changes needed within the criminal justice system if officials want to successfully tap into this pool of workers—changes like addressing "collateral consequences" of conviction. The American Bar Association found more than 45,000 extra life hurdles for those with convictions, most employment-related.

"We have to give people a real opportunity to redeem themselves," Silva said. "No one is a throwaway human. They're stigmatized and they feel it. Once they feel it and their opportunities are limited, desperation, hopelessness and despair set in and they return to prison."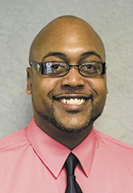 Ivey
Most people who come to Edna Martin Christian Center for services are people with nonviolent drug, theft and forgery offenses. Immanuel Ivey, a financial coach at Edna Martin, said most people in the public don't realize the barriers those with drug felonies face when returning to society. Most were charged under a more punitive environment than today's mind-set.

Ivey said the opioid drug crisis is now being treated as a public health problem, but "20 or 30 years ago, when it was the crack crisis, [the attitude] was, 'Lock them up.'"

"You're automatically out from any public housing," Ivey said. "You can't get food stamps. How is an individual supposed to survive? They've served their time. They got their punishment. They feel like they get punished even more.

"That's why they don't desire to try to do good, because you have so much against you," Ivey said. "It's hard to be locked up for so many years and come out to nothing."

It's a struggle Indianapolis resident Thomas Ridley faced personally. He left prison abruptly in November 2015 when his sentence was reduced after serving nearly 22 years on a felony drug conviction. He received $45 and little advice about what to do next.

Ridley said he was blessed to find help from Silva's students at the IU law school. But he was dismayed to find his drug charges meant he wouldn't have the help others received—something he hopes policymakers change.

"A child molester or a rapist can get food stamps," but not someone convicted of a drug offense, Ridley said. "The stigma is very difficult."

But Ridley persevered, saying he had a "better than usual experience" navigating life after release. He is now a garage attendant for the city of Indianapolis, working at the solid waste department. He's also a board member for the local union.

Now, he said, his focus is on starting a re-entry organization of his own called "One Like Me," in which he will help people coming out of the prison system by lending them the wisdom of his experience.

"I didn't know how I would help the guys that are in prison now, but I knew I would get out and help them," Ridley said. "We have an obligation, in my opinion, to help cushion that blow."•