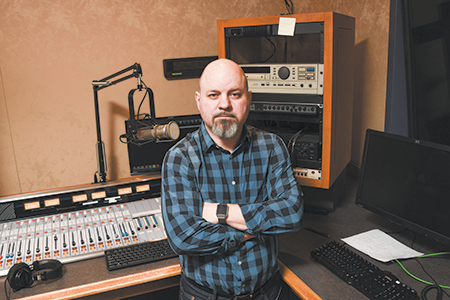 Calling Will Carroll unconventional is an understatement.
Despite having no professional medical background, the Greenwood resident has become one of the top media experts nationally focused on sports injuries.
Without any formal journalism or broadcast training, Carroll's voice can be heard on more than 25 radio shows weekly—commenting on a variety of injury-related sports news, from sprained ankles and banged-up shoulders to head trauma and concussions. He's also written widely on the subject, including two books.
In recent years, either Carroll or his work has been cited on ESPN, Sports Illustrated, Bleacher Report, The New York Times and New York Post, among others. He's a regular guest on almost every local sports-talk radio show and appears on local TV newscasts.
For much of that work he's been paid, but he does some media appearances simply to promote his reports and to raise a flag on a topic—sports injuries—he thinks is important and often overlooked.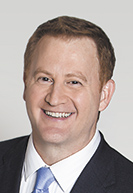 Hagan
"If it's more than a stubbed toe I'm reporting on, Will is my first call," said Chris Hagan, WXIN-TV Channel 59 sports director. "Every time I've gotten information from him, he's been spot-on. His credibility is an A+."
The ongoing saga over Indianapolis Colts quarterback Andrew Luck's shoulder injury has put Carroll in the spotlight locally, and injuries to the likes of Green Bay Packers All-Pro quarterback Aaron Rodgers and the ongoing concussion conversation in the NFL and other sports has given him national exposure.
Carroll is "known on a national scale," Hagan said. And not just by journalists, who love his ability to translate medical jargon into information the average sports fan can understand.
"There are high-ranking people in every Major League Baseball team front office who know who Will Carroll is," said Greg Rakestraw, a veteran local sports-talk radio host and current operations manager for Indianapolis-based Emmis Communications Corp.'s Network Indiana.
So who is Will Carroll?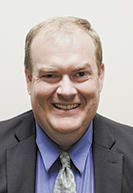 Rakestraw
That insight is difficult to get from the man himself. As much as he loves talking about his craft and will happily wax poetic about sports injuries, statistics, fantasy sports and baseball, he doesn't like to talk about himself.
He isn't fond of discussing his service in the U.S. Navy or about his time studying at Texas A&M University. Carroll will tell you he played multiple sports growing up, but insists, "I wasn't any good."
Rakestraw said that's not exactly true. "He was a very good baseball player."
This much is known about Carroll: He was born in Indianapolis and said he was one of the first people inside Market Square Arena at age 4. He spent most of his formative years in the Southeast and Texas, where his dad had multiple jobs. He has lived in central Indiana, home of his paternal grandmother, the last 20 years—and has no intention of moving.
"I don't need to be in a certain place to do my job. And if I need to be someplace else, there is an airport here," Carroll said. "I've lived a lot of places, but there's nowhere I'd rather be. Indianapolis is a great city. I love it here."
One other thing about Carroll: He didn't follow a traditional path into the journalism and broadcast universe, where he has thrived.
"I never worked a beat. I didn't come up through a newsroom mailroom," Carroll told IBJ. "I just stumbled upward."
Road less traveled
Twenty years ago, while working for an Indianapolis insurance company, Carroll—whose dad is a sports-science professor and worked in the 1970s as the trainer of the Indianapolis Racers professional hockey team—realized no journalist was covering sports injuries with much depth.
So he put together his first injury report—focused mostly on baseball—and distributed it to a handful of friends. He also mailed a copy to Baseball America, a publication well-known among baseball aficionados.
The summary of injuries and a breakdown for each player that included rehabilitation details and projections for both time off the field based on past cases and the long-term effect on the player's performance were meant to be comprehensive but easy to understand.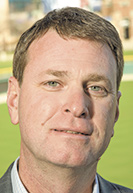 Lewandowski
Carroll composed a few more of his injury reports. Then one day, he heard well-known ESPN baseball expert Peter Gammons reference his report on Tony Kornhizer's radio show.
"I about drove into a telephone pole," Carroll said.
In relatively quick succession, the email list of those receiving Carroll's reports grew from a couple hundred to a few thousand. He quit his day job and, in 2003, joined Baseball Prospectus, an organization that publishes a website devoted to a statistical method of baseball analysis known as Sabermetrics.
"When he did baseball, he was well-respected," said Randy Lewandowski, president of the Indianapolis Indians, a AAA affiliate of MLB's Pittsburgh Pirates. "He made a name for himself working with Sabermetrics and player data."
Carroll served as an injury expert for Baseball Prospectus and wrote a regular "Under the Knife" column and periodic "Team Health Reports." He started doing regular radio appearances.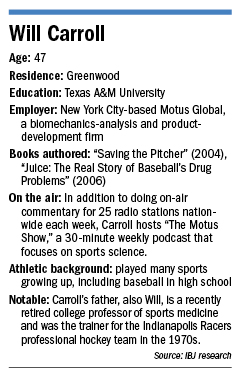 He later served as an injury expert on ESPN's "The Fantasy Show," was an NFL injury expert for Sports Illustrated, and in 2013 began a two-year stint as Bleacher Report's lead writer for sports injuries. He was one of the hosts of "Bleacher Report Radio" on SiriusXM Satellite Radio and made appearances on "CBS Sports Network" and other broadcast programs.
Carroll is amused by his own success.
"I was like the dog that runs up a tree," he said. "I was too stupid to know I couldn't. I went straight in and became a national writer."
Along the way, he penned two books: "Saving the Pitcher: Preventing Pitcher Injuries in Modern Baseball," published in 2004, and "Juice: The Real Story of Baseball's Drug Problems," published in 2006.
Shortly after Carroll's first book was released, ESPN's Gammons said: "Will Carroll has invaluable inside medical information you cannot get anywhere else."
And Tom House—a former Major League Baseball player, adviser to the American Sports Medicine Institute and founder of the National Pitching Association—called Carroll's first book "a must-read."
Carroll has since moved beyond just baseball, becoming a self-taught expert on a variety of injuries in sports ranging from soccer and hockey to more mainstream stick-and-ball sports.
This year, Carroll joined New York-based Motus Global, a company specializing in wearable technology that provides biomedical analysis for athletes. He described his current position as that of "evangelist." He continues doing radio and TV appearances as a sports-injury expert and hosts a weekly 30-minute podcast for Motus focused on the future of sports science, medicine and technology. 
Critical analysis
Carroll isn't shy about criticizing leagues' and teams' handling of injured players. He said the NFL isn't doing nearly enough to research concussions. "There's so much more they could be doing, they should be doing, and they're not. They should be throwing money at this issue."
Carroll also said the NFL is doing little to stop the spate of shoulder injuries that have plagued the league in recent years. Shoulder injuries this year alone have sidelined not only Luck and Green Bay's Rodgers, but also up-and-coming New England wide receiver Chris Hogan.
"The NFL is losing some of its biggest stars because big people fell on them. It's unbelievable," Carroll said. "Today's shoulder pads do nothing to protect against that. And unless Tony Stark lends an Iron Man suit to someone, nothing is being developed to address the issue."
Carroll also hasn't shied away from taking the hometown Colts to task. Based on an "adjusted games lost" statistic kept by Football Outsider, an independent website tracking a variety of statistics, Carroll said the Colts have not fared well in keeping players healthy and on the field.
Football Outsider ranks each of the 32 NFL teams on how much time their players miss due to injury, a calculation that is weighted for starters. The Colts have been in the bottom half of that category in recent years.
"I go by the data," Carroll said. "For me … it's about the results, and the Colts' results stink."
Carroll thinks Colts owner Jim Irsay needs to invest more in sports science. "Why wouldn't Jim Irsay spend as much on sports science staff as he's going to on his next guitar?"
Speaking this year on WNDE-AM 1260's "Query & Schultz Show," Carroll said the Colts' training facilities are inferior not only to a number of NFL teams, but also to those of many colleges.
Colts Chief Operating Officer Pete Ward said he's not familiar with Carroll's work, and neither are the team's trainers.
League of his own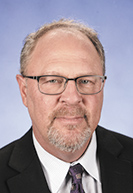 Kravitz
As Carroll, 47, has become better known, his work has attracted criticism. He admitted that executives in the super-secretive world of sports haven't always been thrilled with his reports.
"The thing I always get is that, 'You're not a doctor.' I never said I was a doctor," Carroll said. "Offering information and translation is what I do. My job is to explain what an injury is and how specifically it affects athletes. You can't just say Peyton Manning has a C5, C6 fusion and he'll be back in six weeks. I take medical talk and put it in terms sports fans can understand."
And few do it better than Carroll, said longtime local sports columnist Bob Kravitz. In fact, few do it at all.
"When you want to get sports-injury news or information, there are two guys you turn to," said Kravitz, who writes and does on-air sports coverage for WTHR-TV Channel 13. "Will Carroll and Dr. David Chao."
It's pretty amazing that Carroll is mentioned in the same sentence as Chao, a former NFL head team doctor for more than 17 years and a practicing orthopedic surgeon.
"Will has got to be the most knowledgeable non-medical person I've ever heard discuss sports injuries," Kravitz said. "He's extremely well-connected and knows his stuff. He's created his own niche."
And not being a medical professional might be an advantage.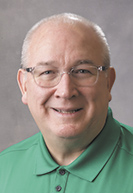 Reiff
"Since Will isn't a practicing clinician, he has more free-wheeling space," said Ralph Reiff, executive director of St. Vincent Sports Performance. "There are certain things I can't talk about as a licensed trainer."
That doesn't mean Carroll is free-wheeling with facts.
"Will doesn't try to say, 'I'm on this side or that side.' He's very fact-driven," Reiff said. "I have a real appreciation for what Will is doing. He's helping advance our profession and the transparency of our industry."
And Reiff said he's not alone in his admiration.
"He's well-respected by those that matter in this industry," he said. "That's helped him get access to the information needed to do his job."•
Please enable JavaScript to view this content.