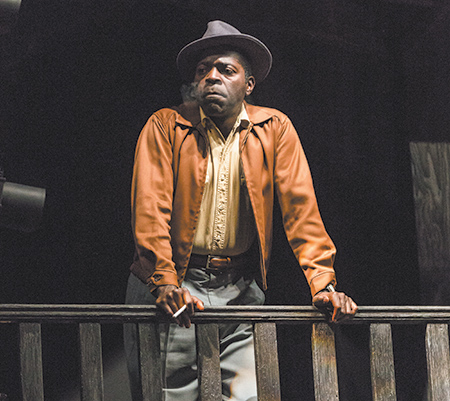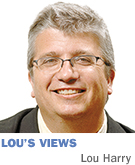 Lorraine Hansberry's death, in 1965, at age 34 might be the great tragedy of 20th-century theater.
The playwright had just two of her plays performed in her lifetime, and both are stunners. Seeing her most popular work, "A Raisin in the Sun," in its strong production at the Indiana Repertory Theatre (through Feb. 9), I couldn't help but wonder what might have been. What rich, human dramas would she have created out of the fodder of the end of the 20th century? How would her unique understanding of the humor and bonds of family have manifested itself in the new millennium?
Still, when I heard "A Raisin in the Sun" was on IRT's schedule, it struck me as an ultra-safe choice. It's a frequently revived play, one of only a few by African-American writers not named August Wilson. It's been staged here before, at both IRT and other theaters. It's got the boost generated by a recent Broadway revival featuring Denzel Washington. A film version (with Sidney Poitier and Ruby Dee) is readily available. And its core issue—African-American family members deciding whether to spend their inheritance windfall to move out of their cramped apartment into an all-white neighborhood—isn't one likely to upset subscribers. We're beyond that, aren't we?
(Then again, recent headlines about a petition against the building of a mosque in Carmel could indicate some cracks in that assumption.)
To-move-or-not-to-move is just one challenge the play's characters must face. Played by the nuanced Kim Staunton (from IRT's stellar "Fences"), Lena Younger is no stereotype of a kitchen-bound matriarch. She's a strong woman with deep passions as well as debilitating blinders—which makes moments both small and big resonate and surprise.
The memory of her husband, Big Walter weighs heavily on her son, Walter Lee (Chike Johnson), who has dreams but not means. There's a lot to criticize in Walter, but Johnson, Director Timothy Douglas and Hansberry, walk a remarkably fine line in never letting us lose hope in the man. His climactic moments are as powerful in his silences as they are when he's speaking.
Usually, Walter's sister, the aspirational Beneatha (Stori Ayers), is played by a typical—read: skinny—ingenue. Do casting directors think only such women could possibly be a magnet for the two suitors in the play? Not at IRT, where Ayers, who doesn't physically fit that stereotype, brings refreshing, beautiful new life to the part.
Primarily through Beneatha, Hansberry voices some surprisingly contemporary attitudes and ideas. "Raisin" also offers a few dated ones—for a man to have worth and dignity, it seems to say, he must be restored to his rightful position at the center of the household. But great plays need not be perfect plays in an evolving world. And great plays should be part of the repertoire. While a wider range of plays at IRT that wrestle with race and other issues would be ideal, that doesn't diminish the power of this one.•
__________
This column appears weekly. Send information on upcoming arts and entertainment events to lharry@ibj.com.
Please enable JavaScript to view this content.