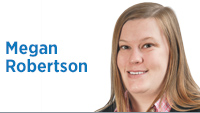 Education is the silver bullet. No matter where you start in life, if you can get a good education, you have a chance to achieve great things. For those who do not start out in ideal situations, access to a great education is even more important than for those who are lucky enough to get a head start in life.
There is probably no group of students for whom this is truer than Indiana foster youth. Unfortunately, these students who have so much to gain from access to a quality education are the most often left behind by the many education reforms and gains we have seen in our state.
Today, the state of Indiana does not track basic education outcomes for thousands of foster youth in its custody, including basic indicators of life success such as high school graduation. Nationally, only 56 percent of foster youth will graduate high school, 20 percent are homeless within two years of leaving the state's custody, 3 percent will obtain a degree, and 50 percent will be unemployed at age 24.
Research confirms that foster youth constitute an at-risk student subgroup that is distinct from other low-socioeconomic status students. Foster youth underperform other student subgroups (including special education), are more likely to be enrolled in low-performing schools, and have the highest dropout rates.
However, seldom do Indiana schools provide targeted tracking or supports to students in foster care, nor are school leaders even aware of the disparate outcomes and unique needs of these vulnerable youth. This has come to be known as the "invisible achievement gap."
If you do not track results, there is no way to improve them—or to know if your efforts are effective.
Luckily, the General Assembly can do something about it. Rep. Dale DeVon has authored a bill to create awareness and urgency in our K-12 system and to focus resources on supporting foster-youth success. The bill requires student-achievement data that is already collected by the state to be broken down by foster-youth status. It also requires an annual report on foster-youth education outcomes and ensures better data sharing and communication among the State Department of Education, Department of Child Services and the local school systems.
This effort is being led by Indiana Connected By 25, a not-for-profit serving a population of nearly 22,000 current and former foster youth from age 14 to 26. Through advocacy, education programs, college onboarding, financial education and matched savings programs, Indiana Connected By 25 helps foster youth make the transition to adulthood without a family.
Last year, the organization led the successful passage of a bill to provide automatic and uninterrupted Medicaid coverage to age 26 for all foster youth who age out of care without permanent families. However, lack of access to quality education opportunities remains one of the primary barriers to these young people's success.
Education achievement might be the best proxy we have for their overall well-being and is surely our best indicator of their life outcomes. These reforms will ensure our foster youth do not fall through the cracks of our education system.
These children were removed from their families by the state through no fault of their own, and the state must do more to ensure they are receiving a quality education. This is a prudent first step.•
Click here for more Forefront columns.
__________
Robertson is the executive director of Enterprise Republicans and runs her own consulting firm, Frontrunner Strategies. Send comments to [email protected]

Please enable JavaScript to view this content.