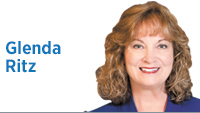 During my time as Indiana's superintendent of public instruction, my focus was on one thing: Creating a system of equity and high quality, focused on student-centered accountability. While we hear a lot in the press about accountability, not enough time is spent talking about equity in our schools.
As I traveled the state to visit with schools, it quickly became apparent that there simply is no equity among our schools when it comes to student access to updated textbooks and materials. Textbook funding is paid by parents directly at the local level, creating among school districts inequity because the purchase of updated materials is dependent upon the parents' ability to pay.
Sadly, Indiana is one of eight states that does not provide funding for textbooks.
If we are going to have equity in our schools, the first step is assuring that students in Indianapolis or Gary have as much access to learn from the most current curricular materials as students in Carmel or Zionsville.
House Bill 1169, introduced by Rep. Scott Pelath, would require public schools to provide curricular materials to students at no cost to the student. It would establish a fund to provide state reimbursements for costs incurred by public schools to provide materials at no cost.
In 2014, I proposed increasing the Indiana Department of Education's budget to fully fund textbook materials for every public-school student. A budget already exists to partially offset the cost to school districts for students on free and reduced lunch. School districts then become bill collectors to secure the rest of the curricular fees from the remaining families. School districts have to absorb the costs when families can't or don't pay.
This funding/collecting/reimbursement cycle causes great inequity within the state. State tuition does not pay for the curricular materials. Those districts who have very tight budgets many times find themselves in a position of making difficult decisions of not adopting and purchasing updated materials. When this happens, students are the ones who are not adequately served.
The proposed bill would establish a fund for all student curricular materials and require the school districts to use the money in a separate fund for the purpose of reimbursement and purchasing, easing the curricular-materials burden on school districts.
The burden on families for curricular materials is immense. As recent news stories have reported, the annual cost for curricular fees starts at around $100 per child. The higher the grade level of students, the higher the bill. Paying these fees causes many families to sacrifice extracurricular experiences and sports participation for their children or even curtail family vacations.
Forty-two other states have seen the need to fund curricular materials. It is time for Indiana to address the problem. It is about equity. All students should have access to a balanced curriculum with up-to-date materials.•
Click here for more Forefront columns.
__________
Ritz, a Democrat, is a former state superintendent of public instruction. Send comments toibjedit@ibj.com.

Please enable JavaScript to view this content.