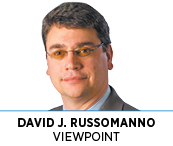 The automotive sector continues to drive Indiana's economy. Our auto industry ranks second among states in share of output and employment, putting more than 100,000 Hoosiers to work, and third in both total car and truck production and number of automotive companies. Beyond carmakers and their suppliers, these businesses include major manufacturers of powertrain components for heavy trucks, which carry billions of tons of freight across Indiana annually.
The future of the auto industry intersects with Indiana's future. With vehicle automation a transformative trend in transportation, it's important that Indiana be a crossroads of research and development. Automated features like adaptive cruise control, crash-prevention braking and self-parking are already commonplace. Fully autonomous ("self-driving") cars are making a debut in carefully controlled projects. An autonomous mode for highway driving is likely in a few years; city and suburban self-driving might be a decade away.
Autonomous trucks are also trundling toward a freeway near you. For the last few months, self-driving trucks have hauled refrigerators from a factory in Texas to a distribution center in southern California; widespread automated fleets are predicted within 10 years.
Policymaking and public opinion are two roadblocks to this timeline: State and federal authorities must create a legal and regulatory framework for these vehicles to share our roads. And consumers have to embrace their safety and convenience. Indiana is acting on both of these issues. In the General Assembly, House Bill 1341, authored by Rep. Ed Soliday, advances the statewide testing and deployment of autonomous vehicles; it passed the House and awaits committee action in the Senate.
When it comes to ensuring the safety of autonomous vehicles, industry and academia are innovating together here in Indianapolis. The Transportation Active Safety Institute, anchored within the School of Engineering and Technology at IUPUI, is a leading center for the testing and evaluation of new systems and approaches aimed at reducing vehicular accidents and saving lives, while also producing a tech-savvy workforce.
Increasingly, TASI's work with industry partners has focused on challenges. In one project, TASI is exploring ways for vehicles to "sense" when a driver is experiencing a medical emergency, delivering help while switching to self-driving mode. We're working on new safety challenges introduced by self-driving cars: When "drivers" no longer have to face forward at all times—swiveling to talk or do other tasks while in autonomous mode—manufacturers have to adjust how airbags and seatbelts are designed and deployed.
TASI is tackling this growing list of issues to deliver on the promise of autonomous vehicles, working with manufacturers, other experts and government to steer us toward a safer future. IUPUI and TASI are also part of an "innovation ecosystem" that creates what Gov. Eric Holcomb calls "an environment that attracts research and economic development" in autonomous vehicles.
Indiana is already a great place to produce cars and trucks. It's no secret automation has cost some assembly-line jobs in our evolution to an advanced-manufacturing economy. It's exciting this new wave of automotive automation can bring employment and investment opportunities—if we're ready to shift to a higher gear in R&D, testing and innovation.•
__________
Russomanno is dean of the Purdue School of Engineering & Technology at IUPUI.
Please enable JavaScript to view this content.