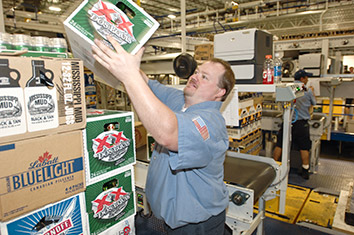 Carryout Sunday alcohol sales are close to becoming a reality in Indiana after the House endorsed legislation previously approved by the Senate.
House members voted 82-10 Tuesday in favor of the bill that was amended last week to make it effective immediately after being signed by the governor, rather than July 1. The state Senate must still approve the change before the bill goes to Gov. Eric Holcomb, who plans to sign it.
Bill sponsor Sen. Ron Alting, R-Lafayette, said he supports the change.
That means Hoosiers could theoretically be able to buy carryout alcohol on Sundays within weeks, depending on how quickly final action is taken.
Indiana has prohibited carryout Sunday sales since the Prohibition era nearly a century ago.
Please enable JavaScript to view this content.