Twenty of the 150 members of the Indiana General Assembly have either resigned, announced intentions to leave, or are not seeking re-election this year, creating a mass departure of institutional knowledge and experience.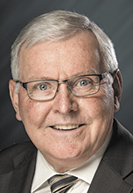 Friend
Some of the legislators are retiring after decades at the Statehouse, while others are pursuing new jobs or opting to spend more time with their family.

"I'm just of the opinion that it's time," said House Speaker Pro Tem Bill Friend, R-Macy, who has been in office since 1992 and is not seeking re-election. "It's the appropriate moment for me to step aside and allow someone with a younger set of ears and eyes and viewpoint to take over."

Eight of the 20 departing legislators began their service before 2000. Five of those leaving are Democrats; 15 are Republican. Five come from the 50-member Senate and 15 from the 100-member House.

"Any kind of change makes everybody a little trepidatious," publisher of Indiana Legislative Insight Ed Feigenbaum said. "Nobody knows what's going to come."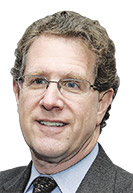 Feigenbaum
Most of the departures did not come as a surprise, but the number of lawmakers leaving at once—and the length of time most have been in office—has been striking.

The departures have created openings for president pro tem of the Senate and two of the top House leadership positions, plus vacancies in who oversees committees responsible for the budget, taxes, elections and utilities.

"We're losing a lot of historical knowledge of the institution, and some would say, 'Good,'" said Rep. Steve Stemler, D-Jeffersonville, who is not seeking re-election after 12 years so he can spend more time with his family. "But there's a danger and a risk in having a wholesale change."

The exiting leaders and other political observers aren't too worried. They say remaining lawmakers will adjust and both chambers will function without skipping a beat—even if it's not easy at first.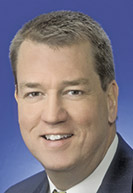 Stemler
"There will be some jostling around and some competition for the positions … but that's all good for democracy," Friend said. "And in government, names and faces change all the time, but democracy moves on; our government moves on."

Former Republican Sen. Luke Kenley, R-Noblesville, kicked off the string of departures in July when he announced plans to retire Sept. 30. Kenley, who oversaw the Senate Appropriations Committee for eight years, had been considered one of the state's most powerful legislators and key budget writers.

"When I was trying to decide when to retire and what was the right timing not only for myself but for others who would come behind me, I thought about this issue quite a bit," Kenley said. "I finally decided that it really wasn't a question of how important it was that I be there."
In December, another powerful Republican senator—Brandt Hershman—announced he would resign Jan. 2 to take a job in Washington, D.C., with Indianapolis-based law firm Barnes & Thornburg. Hershman, of Buck Creek, chaired the Senate Tax and Fiscal Policy Committee.

Also in December, the highest-ranking Republican woman in the Legislature, Rep. Kathy Richardson, revealed that she would run for Hamilton County clerk rather than seek re-election for her seat representing Noblesville. Richardson has served as the House Republican Caucus chairwoman since 2000.

And in February, Senate President Pro Tem David Long, R-Fort Wayne, announced he will leave this November, even though his term isn't up until 2020. That means the Senate will have to pick a new leader by fall.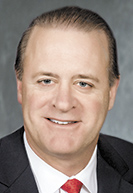 Long
"This is a place that used to change at a glacial pace," Long said. "It's accelerated recently, and that's just a sign of the times."

The longest-serving legislator who won't be returning is Rep. Charlie Brown, D-Gary, who has been in office since 1982.

"I'm saying, 'Eh, it's not very comfortable here,'" Brown said. "I enjoy the camaraderie with the folks here, but the system is just so convoluted, and there is no possibility of that improving anytime in the next 10 years."

The biggest impact of the turnover could be on who chairs influential committees and fills other leadership roles.

Committee chairs can effectively kill a bill by refusing to put it on the committee agenda or give it a hearing before key deadlines.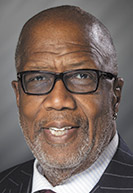 Brown
Lawmakers in districts considered politically safe often are best positioned to land leadership roles, Feigenbaum said. Those slots are filled by "somebody from a district where there's not a whole lot of ability to knock somebody off," he said.

Long said he's confident there are legislators ready to fulfill the open roles.

"Cemeteries are full of indispensable people … meaning we're all replaceable, and it's true, we are," Long said. "It's just that a lot has changed quickly here. The good news is, we have a very talented bench here in the Senate."

Sen. Ryan Mishler, R-Bremen, already has replaced Kenley as chairman of the Senate Appropriations Committee, and Republican Victoria Spartz was elected by a Hamilton County caucus to serve the rest of Kenley's term, which expires in 2020.

Republican Brian Buchanan has been sworn in to fill Hershman's seat, and Sen. Travis Holdman, R-Markle, took over as chairman of the Tax and Fiscal Policy Committee.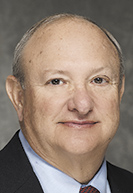 Kenley
The top contenders to replace Long as president seem to be Holdman and Sens. Rodric Bray, R-Martinsville; and Mark Messmer, R-Jasper.

But that shuffling could create even more openings. If Holdman becomes president, the Tax and Fiscal Policy Committee chairmanship would open again.

If Bray becomes president, a new majority floor leader would be needed.

"It's the leader's job to try to make sure the bench is strong, and I've tried to do that," Long said. "I think the Senate is in good shape going forward."

Kenley agreed the Senate has members ready to take on more responsibilities.

"Sen. Long is leaving an environment where people can step up and succeed," he said. "I don't think we'll see an all-out war or chaos."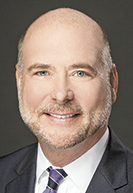 Bosma
Feigenbaum said the Senate's losing the president pro tem and heads of both the Appropriations and the Tax and Fiscal Policy committees all within roughly a year is "pretty important in determining the future direction of the Senate."

On the House side, lawmakers also see worthy successors.

Friend pointed to deputy speaker pro tem Mike Karickhoff, R-Kokomo, as an option to succeed him, and assistant majority caucus chairs Tom Saunders, R-Lewisville, and Greg Steuerwald, R-Avon, as options to succeed Richardson as majority caucus chair.

House Speaker Brian Bosma, R-Indianapolis, said he's already thinking about how he'll fill those senior positions and has encouraged some newer members to consider them.

"We have a lot of people on the bench that are prepared to step up and fill some key roles in the leadership team and committee chairs," Bosma said. "I'm enthused about it."•