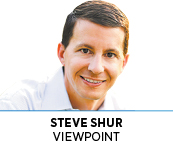 One of the greatest challenges policymakers face in the 21st century economy is crafting legislation that helps government keep pace with rapid innovation.

Thanks to the leadership of Rep. Matt Lehman, R-Berne, and Sen. Mark Messmer, R-Jasper, House Bill 1035 puts Indiana on the map as a national leader when it comes to technology policy that embraces the peer-to-peer economy. The law makes Indiana one of just a handful of states to have recognized and acted to preserve the important role short-term rentals play in the state's travel and tourism economy.

The legislation sets state standards for short-term rentals throughout Indiana, a segment of the Hoosier tourism economy popularized by platforms such as Airbnb, HomeAway and VRBO. Specifically, it protects the private-property rights of homeowners by prohibiting Indiana municipalities from enacting new outright or de facto bans of short-term rentals.

Last year, Indiana short-term rental owners earned more than $30 million while welcoming nearly 300,000 guests to the state. In doing so, those owners availed themselves of the tremendous economic opportunity short-term rentals provide and acted as ambassadors for travelers to Indiana.

They did this against a backdrop of climbing revenue and occupancy rates for Indiana hotels, indicating that short-term rentals are helping to expand the travel landscape. They're opening up the state to a new slice of prospective tourists, catering to travelers who, for any number of reasons, might be less inclined or simply unwilling to stay in hotels.

Travelers often cite cost and the freedom to stay in neighborhoods or areas that lack a hotel footprint as the reason for patronizing short-term rentals. Some families simply prefer to be together under one roof, but not necessarily confined to one room.

With the demand for short-term rentals on the rise, it's encouraging to see Hoosier lawmakers opening Indiana's doors to the 21st century traveler. This common-sense legislation will ensure that short-term rentals remain an option for travelers visiting the Hoosier State and provide enormous economic benefits to local communities.

By affording individual property owners the ability to rent out their homes to travelers, the statewide framework put in place by HB 1035 will create an attractive and effective means for homeowners to earn additional income. At the same time, municipalities will be empowered to tailor regulations according to their local needs.

Indiana's approach will be held up as a model for other states looking to take full advantage of the peer-to-peer economy. In fact, several other states—including Tennessee, Michigan, Georgia and Nebraska—are considering following Indiana's lead with similar legislation.

Some states and cities that have tried to limit, restrict or otherwise ban the ability of homeowners to rent out their homes have only found that the popularity of short-term rentals ensures the activity continues underground.

Clearly, Indiana lawmakers recognize the value of a more positive and proactive approach. We applaud them for getting it right on short-term rentals by creating a statewide standard for this vibrant economy. The broad framework outlined in the legislation brings a level of certainty to the industry and marks an important moment in Indiana's leadership as a hub for innovation and entrepreneurship.•

__________

Shur is president of Travel Tech, a trade association representing technology-based travel interests.