In many respects, Indianapolis-based Republic Airline Inc. is on surer footing now than when it filed for Chapter 11 bankruptcy protection in February 2016.

Yet the airline continues to grapple with one of the key concerns that drove it into bankruptcy two years ago: an industry-wide shortage of pilots caused by a variety of factors.

First, the good news: The regional carrier, which emerged from bankruptcy in April 2017, now has a more efficient fleet of aircraft—a smaller number of planes that are all the same size. A key measure of operational performance hit an all-time high this year. The airline turned a profit, and it recently increased its pilot pay.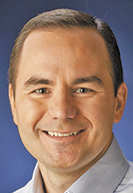 Koscal
"The airline's been thriving," said Matt Koscal, Republic's chief administrative officer.

One metric the airline is especially proud of: Nearly every single one of its schedule departures—99.95 percent—actually took off in 2017, not including cancellations for weather, airport closures or other factors outside the airline's control.

In other words, only 0.05 percent of scheduled Republic flights last year were canceled due to controllable factors like maintenance and staffing problems. It was a new record for the company, exceeding its goal of 99.6 percent.

On this metric, Koscal said, small changes are significant, and a change of even half a point up or down is "a big deal."

In comparison, in 2015—as Republic was struggling with pilot staffing and resulting cancellations—its so-called "controllable completion factor" fell as low as 98.4 percent.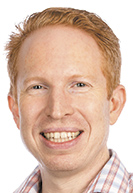 Kaplan
Seth Kaplan, managing partner of the aviation industry publication Airline Weekly, said Republic's performance on the metric is admirable.

"Anything above 99 percent for a regional carrier is quite good," Kaplan said.

Republic's passenger counts and departures both grew last year and, according to U.S. Department of Transportation data, the privately held Republic earned profit of $332 million for the 12-month period ending in the third quarter of 2017.

Still, Koscal said, Republic's top threat is a top threat industry-wide: the struggle to find enough pilots to fill cockpits.

According to a report issued last year by aircraft maker Boeing, 637,000 new commercial airline pilots will be needed worldwide by 2036 to meet demand, because of factors like pilot retirements and worldwide aviation growth.

Student recruiters

Republic is tackling the challenge by deploying a variety of tactics, some tried-and-true and others more innovative. They include a brand-new approach to connecting with college aviation students and some big-picture strategizing about reducing training costs for students.

Just this year, Republic launched an on-campus ambassador program in which the airline pays aviation students to promote the company among their peers.

The first class of 50 ambassadors—students from aviation schools around the country—came to Indianapolis in January for two days of training. They learned about the company, got training in social media and public speaking, and joined Republic's payroll.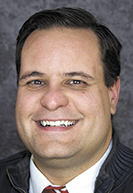 Rottler
Republic routinely visits aviation schools to recruit students—but with a schedule of 75 schools to visit, employees are able to make it to each campus only once or twice a year.

Having a network of trained advocates—students who aspire to become Republic pilots themselves—helps the airline maintain more frequent contact with each college. "If we've got updates about the company, we can tell our ambassadors, who can share that news on campus," said Lauren McNamara, a talent brand strategist within Republic's human resources department.

The concept of having on-campus student representatives focused on pilot recruitment is "incredibly new," said Martin Rottler, a faculty member at the Ohio State University Center for Aviation Studies in Columbus.

The Ohio State program has about 250 students, about half of whom are training to become pilots. Two of those students are official Republic ambassadors.

Republic is the only airline to date that uses college ambassadors at Ohio State, Rottler said.

Students were already very aware of Republic because the airline has crew and maintenance bases in Columbus, Rottler said. And other airlines send pilots and recruiters to talk with students on campus. But using college students as brand ambassadors takes things to another level.

"Carriers are starting to get more and more aware of the fact that they need to have a larger presence and a more regular presence in these students' lives. That helps build a relationship," Rottler said.

To date, he said, Ohio State's Republic ambassadors have helped plan an on-campus recruiting event, an off-campus networking dinner and a tour of Republic's local maintenance base.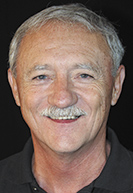 Smith
Louis Smith, president of Nevada-based pilot advisory firm FAPA.aero, said he expects to see more regional airlines start college ambassador programs. "It's a recent development and innovative, so others will copy it. All competitive advantages are short-lived in the regional airline sector," Smith said in an e-mail to IBJ.

Pilot crunch

Such advantages are important because, over the next several years, a wave of commercial pilots will hit the mandatory retirement age of 65, leaving the mainline carriers with thousands of vacancies. Those carriers usually hire from the regional carriers, which puts airlines like Republic in a squeeze.

"You have more people retiring over the next 10 years from the mainline airlines than are in the regional airlines altogether," Republic's Koscal said.

And worldwide growth in aviation means many U.S. aviation schools enroll a sizable number of foreign students, Koscal said, which reduces the system's capacity to train U.S. pilots.

Making matters worse, Federal Aviation Administration rules instituted in 2013 dramatically increased the training requirements for commercial pilots, making the path from classroom to cockpit lengthier and more costly.

Republic and other airlines have taken steps to ease this burden by raising pilot pay and subsidizing some training costs for qualified students.

In February, Republic inked a contract extension with its more than 2,000 pilots. The new contract includes pay increases retroactive to Jan. 1, with increases that range from 14 percent to 28 percent, depending on a pilot's length of service.

First-year hires now earn $45 per flight hour, up from $40.40 under the previous contract terms that took effect in October 2015. That contract represented a huge improvement over the airline's previous starting hourly rate of $22.95.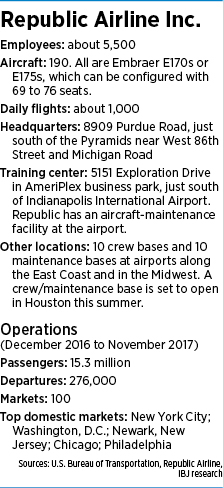 Affordable education

Republic is also looking at how it might make an aviation career more financially accessible. Students can learn to fly through either a college aviation program or a commercial flight school. Because of flight-instruction fees, aviation programs tend to be significantly more costly than other fields of study. Then, after graduation, students must typically log hundreds of additional flight hours to meet the 1,500 hours required to qualify for airline jobs.

The high cost can discourage students from even entering the field, Koscal said. "There's a lot of bright young individuals out there … but the door—not only is it not open, but they don't even know where the door is."

One tack Republic is trying is to advocate for changes in how flight training is credited.

Republic recently invested in state-of-the-art cockpit-training equipment that gives student pilots the ability to train in a variety of simulated dangerous conditions. Training to fly in simulated storms, heavy fog or equipment failure, Koscal said, provides a higher level of training than pilots could otherwise receive.

So Republic plans to advocate for premium credit for high-quality flight training, similar to existing rules that allow pilots with a college degree in aviation or who received military flight training to qualify for commercial-pilot credentials with fewer than 1,500 flight hours.

That change could pay big dividends, Airline Weekly's Kaplan said. "That would probably be the biggest help, if they could do something about that," he said of the 1,500 rule. "That's what has vastly raised the cost of getting pilots."

Republic is also exploring whether it can help change rules about the types of funding that can be used for flight training.

Currently, federal financial aid and savings in 529 college plans can't be used for commercial flight school or to pay for post-graduate flight hours. Republic would like that to change, though its chance of success may be a long shot, one industry insider says.

"I think it's always in the realm of possibility—just maybe not a strong likelihood of it happening," said Troy Montigney, executive director of the Indiana Education Savings Authority, which administrates the state's CollegeChoice 529 Direct Savings Plan.

Under federal tax reforms passed in December, Montigney said, parents can now use up to $10,000 of their 529 plan savings to pay for K-12 education expenses. But lawmakers did not add vocational training as a qualified expense, he said.

Because 529 plan rules are based on federal tax law, he said, changes tend to come from the federal level. It's possible but "highly unlikely" that states with 529 plans would institute state-level rules different from federal law, he said.•