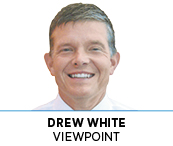 The United Nations' recently adopted "New Urban Agenda" has implications for Indianapolis, but first a little history is in order.
At the height of the Industrial Revolution, the world became obsessed with making everything operate as efficiently as a machine. This inevitably trickled into city planning and, in 1933, bore the Charter of Athens, a collection of principles dictating that the simplest and most efficient way to build cities was to segment them.
While these are still the dominating principles upon which most cities are built, single-use districts and car-centric planning are losing some steam. This is largely in response to the looming crisis of our rapidly growing population, which dictates that some creative changes need to be made.
How do we make not just cities, but better cities, in the face of exponential population growth? Where will we house all these people? And how do we ensure that the places we build for them remain not only safe, but affordable and pleasant to live in?
The New Urban Agenda, a response to that challenge, is essentially a road map for conscientious urbanization. By creating prosperous centers of cultural and social well-being, we can keep our cities alive (or, as we've seen in Indianapolis, bring them back to life).
The New Urban Agenda outlines 17 key commitments, among them providing basic services to all citizens; fair and equal access to housing; support for cleaner cities; improved connectivity and support for innovative and green initiatives; and safe, accessible and green public spaces.
Making any great change to society requires a coordinated effort—everyone needs to buy in. Urbanization is no different. Success requires a coordinated effort at the institutional and private level.
So, why does this matter?
The city of Indianapolis is in the midst of an urban boom. I believe that, if we're in the game of developing and designing cities, we need to be held accountable. For example, we need to collaborate on housing needs for the homeless—and affordable housing for students, recent graduates, low-income families and seniors. We need to make sure we fund local infrastructure. We need to preserve public space, regulate the height of buildings and the width of roads, and dedicate a significant amount of land for public use.
These are not just considerations for the urban center, but can be applied to the adaptive reuse of the GM Stamping Plant, future districts along the proposed Red Line, or even in suburban spaces like Midtown Carmel or the evolving district along East 116th Street in Fishers.
The agenda principles are not meant to be limitations but thought-starters. If you want to make a lasting, positive impact on this city, take these principles into consideration while planning your next project. This is the future of urbanization and the key to keeping our city vibrant.•
__________
White is a founding partner in Axis Architecture + Interiors.
Please enable JavaScript to view this content.