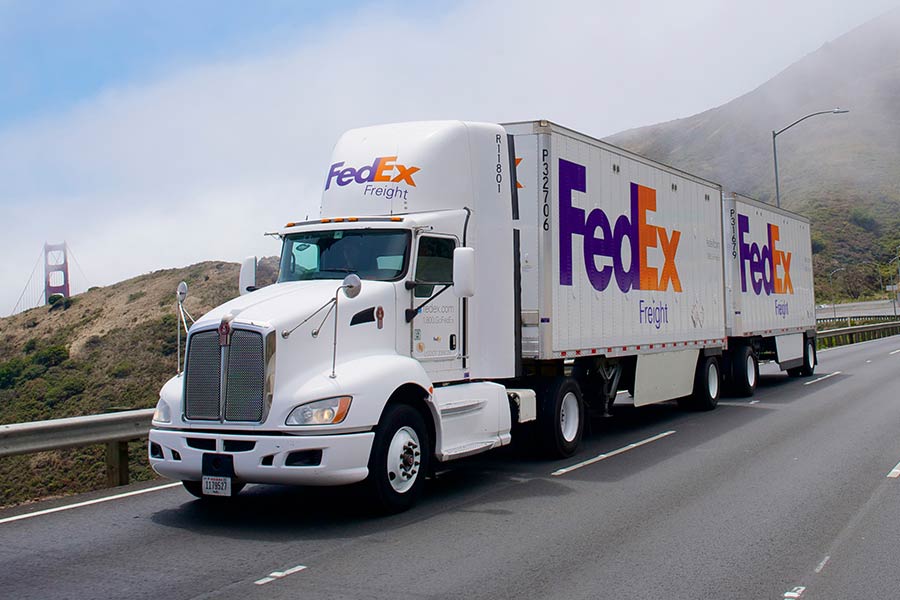 FedEx Corp. has canceled its plans to build a $259 million distribution center in Greenwood, citing technological advancements and operational needs that made it no longer necessary.
The center was to be located along Interstate 65 and employ 450 workers, most of them part-time.
"FedEx Ground is constantly evaluating the capacity needs of its network," the company said in a statement issued Saturday evening. "Automation and technological enhancements we have made to our network over the last decade have enabled us to continue to increase the utilization of our existing capacity while serving the growing needs of our customers."
The Memphis, Tennessee-based company had just announced the Greenwood project in October, saying it would build a 608,000-square-foot, small-package distribution center on 236 acres on the east side of I-65 north of the Worthsville Road exit near Graham Road.
The city of Greenwood, which had offered $17.2 million in tax abatements for the facility, issued a statement Saturday saying local officials are "certainly disappointed in the decision but appreciate FedEx's transparency and collaboration throughout the evaluation process."
The decision is a blow to Johnson County. Construction on the facility was supposed to begin this spring and be finished in June 2020. It was to have employed 80-full-time workers at an average hourly wage of $24.55 and 375 part-time workers at an average hourly wage of $14.24.
Currently, the vacant land on which the facility was to be built is generating $65,000 in annual tax revenue. But after the distribution center was built, the property had been expected to generate $47.1 million in tax revenue over the 10-year abatement period.
"The silver lining is that the initial decision by FedEx to explore such a large investment in Greenwood has led to interest from a number of other high-profile companies," the city's statement said. "Pitney Bowes will soon open a large facility nearby, and we anticipate several others will express interest as news spreads that this desirable property is now available."
FedEx said the Indianapolis area "remains an important market for FedEx, both for our current operations and as we consider the future needs of our network."
FedEx's second largest shipping hub is in Indianapolis, where it employs more than 700 full-time and 3,000 part-time workers. The company announced plans a year ago to spend $170 million on equipment upgrades at the facility.
Please enable JavaScript to view this content.