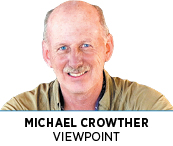 As America's corporate leaders strategize for the effects of tax reform, many are considering how they'll reinvest newly retained revenue. Thoughtful organizations are discussing strategies for building sustainability in their operations and their markets, and a new report shows that taking the long view has the potential to reap dividends for both companies' reputations and their bottom lines.
According to a new national public-opinion survey conducted by Atomik Research and commissioned by the Indianapolis Prize, 81 percent of Americans say it is important or very important that companies focus on animal conservation and sustainability when creating products and offering services to consumers. Furthermore, 84 percent say they are more inclined to purchase products or services from a company that supports the protection of endangered animals.
Those are overwhelming majorities, and the message is clear: Consumers expect companies to protect our planet, and they're more likely to do business with them if they do.
Indianapolis' business community has shown real leadership in this regard. More than 10 years ago, visionaries from our city's public, private and philanthropic sectors came together to create the Indianapolis Prize, one of the signature global conservation programs of the Indianapolis Zoological Society. The prize is now regarded as the world's leading award for animal conservation. Nearly 100 of our region's top businesses support it directly, and the international community is paying attention.
Recently, the Indianapolis Prize announced six finalists for 2018. They represent the conservation world's elite, and the unique aspect of the prize is that it recognizes and rewards their success, rather than mere effort and good intentions. 
It's exciting to see these remarkable individuals improving our collective future, and the new survey tells us that Americans view them as heroes. Consider this: Only 18 percent of Americans view professional athletes as heroes. But, when you give those same Americans the definition of an animal conservationist, 83 percent say a conservationist qualifies for the title of "hero." Maybe it's time for corporations to start putting elite conservationists into their advertising and marketing efforts.
Like other businesses around town, the Indianapolis Zoological Society has a mission. Ours is to empower people and communities, both locally and globally, to advance animal conservation.
That's the charge of our zoo—and all accredited zoos in the 21st century. Local business and community leader Mike Wells, president of REI Real Estate Services, once said that we're not a zoo doing conservation; we're actually a global conservation organization that also happens to have a zoo as a way of advancing its mission. As such, we have a responsibility to engage with business leaders regarding the important role they play as the planet changes and views evolve. 
It's clear that pressure from consumers isn't going away: The Indianapolis Prize survey also found that, across America, 93 percent of respondents believe it's in humans' best interests to protect wildlife and wild places from extinction.
This tide of public opinion is a powerful reason for business leaders to strategically consider how they navigate today's economy and a consumer base that's increasingly likely to direct their dollars to companies committed to conservation. The boons of tax reform present a significant opportunity for companies to walk the talk when it comes to sustainable business development.
And if the data are any indication, these practices are no longer a luxury. They are an expectation, and future generations will join us in keeping score.•
__________
Crowther is CEO of the Indianapolis Zoological Society and founder of the Indianapolis Prize.
Please enable JavaScript to view this content.