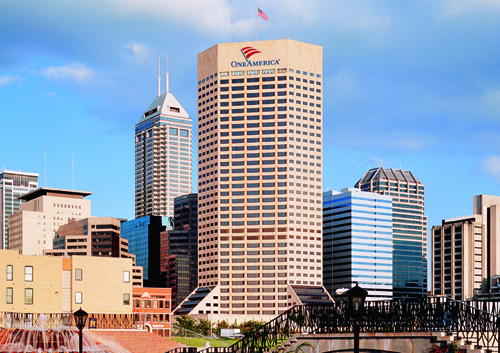 Suddenly, Downtown Indy's quest to create an economic improvement district in the Mile Square faces a major new obstacle.
The not-for-profit promotion group has been working since September to establish an EID that would raise about $3 million annually for a decade through a fee that would be added to the tax bills of about 1,200 downtown property owners.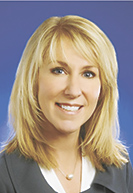 Seiwert
A new state law, signed by Gov. Eric Holcomb March 25, will force Downtown Indy to put that effort into overdrive—if it is to avoid having to comply with the legislation, which goes into effect July 1 and increases the levels of property-owner support needed for passage.
For Downtown Indy's petition to proceed to the City-County Council, it needs signatures of more than half of property owners in the Mile Square, and enough owners to represent a majority of the area's total assessed value.
The new law increases both thresholds to 60 percent—way above where the group stands on both targets. About 45 percent of property owners have signed the petition, representing just 37 percent of the assessed value.
Still, Downtown Indy Executive Director Sherry Seiwert is undeterred.
"I remain confident that we will be successful in getting this passed [before July 1]," she said. "We're working very hard with the inaugural board members to reach out and have those conversations [with property owners]."
Downtown Indy and supporters of the EID argue the fee is necessary to bring enhanced services—such as improved cleanup, a stronger police presence and public restrooms—to the heart of downtown.
But detractors, such as the Indiana Apartment Association, view the fee as an unnecessary tax.Downtown Indy originally had hoped to have a majority in hand to present to the council by the end of December. The organization later acknowledged it would need more time.
It's that uncertainty, with no deadline in sight, that helped prompt the Indiana Apartment Association to take its concerns to state Rep. Sean Eberhart, R-Shelbyville, who wrote House Bill 1278.
Besides increasing the thresholds to 60 percent, HB 1278 limits the time petitions can be gathered to four months and eliminates existing language that allowed EIDs to expand without going through the petition process again.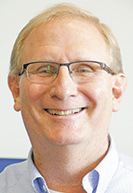 Schultz
"It had us looking at the statute, because we weren't really familiar, and there was no time frame for the process at all," said Lynne Petersen, president of the apartment association. "We just wanted to make sure that there is overwhelming support from people who are going to be affected in the processes."
Residential property owners would pay an annual flat fee of $100. For commercial property owners, it would be one-eighth of 1 percent of assessed value. The district would include about 700 residential and 500 commercial properties.

Seiwert said the findings of a study of central Indiana residents the organization wrapped up in February underscored the need for the EID. It found that just 55 percent of downtown users view it as safe, compared with 80 percent in 2012. And 59 percent consider it clean, compared with roughly 70 percent six years ago, Seiwert said.
Petersen contends the drawn-out petition process shows property-owner support is shaky.
"This bill goes into effect in July; that would leave the petition process out there for over 300 days," she said. "if you think there's overwhelming community support, it could have been completed way sooner than 300 days."
Downtown Indy continues to have conversations with some of downtown's largest property owners, including apartment developers and hoteliers, in hopes of winning them over.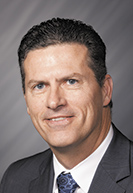 Eberhart
"We're confused as to why the apartment association took on such a strong opposition, when [apartment] owners have received such strong tax subsidies out of the downtown [tax-increment financing], as well as the hoteliers," said Bob Schultz, Downtown Indy's senior vice president of marketing and events.
Eberhart said he wrote the bill with bipartisan support to address "inconsistencies" in the statute that are enabling Downtown Indy's effort to linger. The final version passed the Senate 43-6 and the House 56-11.
"In theory, a petition to form an EID could go on forever," he said. "I thought it was important to put on what I call a shot clock on the process."
Downtown Indy does not oppose a deadline but favored six months instead of four, Seiwert said.
If the organization is successful in establishing a downtown EID, the new deadlines would apply if the group attempts to renew the EID after its expiration in a decade.•
Please enable JavaScript to view this content.