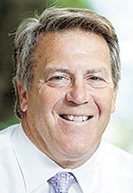 Buck
Former star Merrill Lynch stockbroker Thomas J. Buck this month threw federal prosecutors for a loop, arguing just days before his scheduled sentencing for securities fraud that his offense caused "zero financial loss."
The move follows Buck's hiring of an expert witness who contends in a new report that Buck's reliance on commission-based compensation, rather than the fee-based approach the securities industry has moved toward, actually saved his clients money overall.
Buck, 64, last fall agreed to plead guilty to the felony and pay a $5 million civil penalty after prosecutors alleged he charged clients $2 million in excessive commissions and failed to recommend fee-based accounts.

He is not seeking to undo his guilty plea. He acknowledges lying to Merrill Lynch by saying he had discussed account options with certain clients when he had not. He also acknowledges on occasion making trades for clients without obtaining their approval.
But in making his zero-loss argument, Buck hopes to sway U.S. District Judge Tanya Walton Pratt to give him only probation instead of prison time, according to an April 3 court filing by his legal team at Hackman Hulett LLP. The count carries a maximum sentence of 25 years in prison.
Merrill Lynch has paid out more than $5.3 million in settlements over the past three years to former clients of Buck.
In their April 3 filing, Buck's attorneys argue the government made "many substantial errors in its methodology" when calculating the financial impact to Buck's former clients. The errors, the defense claims, include miscalculations, the use of incorrect fee schedules, and basing its analysis on a nonrepresentative sample of his clients.
Buck's sentencing was to have taken place April 12. At the request of prosecutors, Pratt rescheduled the hearing for July 12 so they have time to review the new information.
Buck joined Merrill Lynch's Indianapolis office in 1981, and he was ranked among the nation's top 100 financial advisers when Merrill Lynch fired him in March 2015, citing "management's loss of confidence" in the broker.
A few months later, in July 2015, the Financial Industry Regulatory Authority barred Buck from practicing in the securities industry.
The April 3 filing includes a report by an expert witness for the defense, Ross Tulman of Columbus, Ohio-based Trade Investment Analysis Group.
According to Tulman's analysis, the 800 clients Buck advised from January 2012 to March 2015 paid a combined $14.4 million in commissions during that period, as compared to the $15.8 million they would have spent if they had paid on a fee basis.
The filing also includes a statement from Buck, who describes himself as an "old dog" who entered the profession when commission-based setups were the dominant model.
In his statement, Buck also admits he didn't inform clients they could switch to a fee-based model, and "some clients paid more in commissions than they could have paid had they elected to switch to the fee-based platform."
One of Buck's attorneys, Bob Hammerle, declined to explain to IBJ how Buck's admission and Tulman's conclusions could both be true.
"Now is not the proper time to do that, with all due respect," Hammerle said.
He also declined to say what could happen with the settlement money that has already been paid to clients if Tulman's analysis proves to be correct.
"That will be discussed further at the sentencing hearing," the attorney said.
In a court filing, Hammerle said Tulman's analysis was only recently completed because the government dragged its feet in providing spreadsheets and other financial data, with the final information arriving in February.
"Government had these documents in their possession for months, and its decision to withhold documents from defense counsel prevented a meaningful, expert analysis," the filing said.
Both Merrill Lynch spokesman Bill Halldin and U.S. Attorney's Office spokesman Tim Horty declined to comment.
But in court documents filed April 3, prosecutors said they were surprised by the introduction of the expert witness's analysis.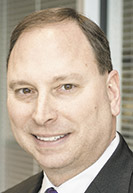 Maddox
Discussion of losses came up during plea negotiations, the U.S. Attorney's Office said, and prosecutors understood that Buck would be allowed to argue that his conduct caused no losses.
"At the time, the government understood that the defendant's arguments as to 'no loss' would include the fact that Merrill Lynch had settled with and paid compensation to many of the individual clients who were overcharged, among other arguments," prosecutors wrote. "The government did not anticipate that the defendant intended to argue that, based on his own loss calculations, he never overcharged any clients at all—since the plea agreement's factual basis stated otherwise."
Mark Maddox, an attorney who has advised some of Buck's former clients, said Buck's expert witness report looks impressive but doesn't add up to much. "The math that Merrill used was correct," Maddox said. "What he did cost his customers millions of dollars."
He added: "What this thing is all about is whether Mr. Buck is going to get probation or whether he is going to do a little bit of jail time. If I was going to bet, I'd be willing to bet on him doing a little bit of jail time."•
Please enable JavaScript to view this content.