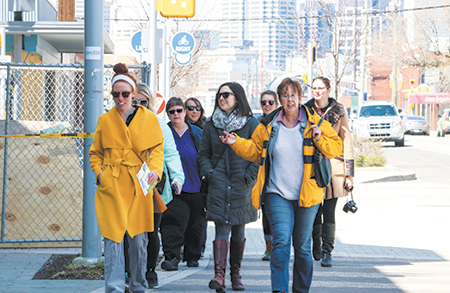 You don't have to be new to Indianapolis—or to its thriving restaurant scene—to enjoy the new Indy Cultural Trail Food Tours.
Developed in collaboration with longtime local food expert Jolene Ketzenberger, the guided tours offer an afternoon of culinary adventure along the eight-mile downtown trail, showcasing some of the kitchens that have earned Indianapolis accolades from the likes of Zagat, Conde Nast Traveler and Food & Wine magazine.
I joined a group for the Exploring Virginia Avenue tour earlier this month and walked away with a taste for more, plus the inside dish on some popular stops. Ketzenberger led our four-hour excursion, keeping us on schedule and in the know as she guided our group of eight to each location.
Participating eateries are paid (full price plus gratuity) to provide samples of their best work, often delivered by the owner or chef. The result is the kind of access that makes you feel like an insider.
 
Please enable JavaScript to view this content.