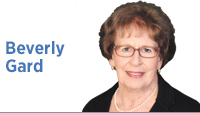 Air quality is important to all of us. If you read much of the print media, you are being grossly misled about the current state of air quality in Indiana. The fact is, Indiana's air quality is good and continues to improve. This is true even when Indiana is compared with other areas with lower levels of air pollutants.

Hoosiers can be informed about Indiana's good air quality by looking at the National Ambient Air Quality Standards. These are objective standards set by the U.S. Environmental Protection Agency that are used across the country. If a state, like Indiana, is meeting these standards, it is considered to be doing a good job in protecting its citizens from harmful levels of air pollution.

What are the National Ambient Air Quality Standards? The Clean Air Act of 1990 requires the EPA to set standards for six "criteria" pollutants: carbon monoxide, lead, nitrogen dioxide, ozone, particulate pollution and sulfur dioxide. These standards are revisited periodically. The EPA website states, "Primary standards provide public health protection, including protecting the health of 'sensitive' populations such as asthmatics, children, and the elderly."

Unfortunately, independent reports often draw comparisons between states and mislead the public into believing Indiana's air quality is unhealthy. Statistical data shows 96.75 percent of Hoosiers have clean air.

A state's air quality is truly assessed by comparing it to the national standards. All measured air in Indiana met the six standards in 2009 and has continued to improve since then. Air-quality standards have tightened over time and some areas of the state failed to meet the new standards immediately. Despite that, Indiana's overall air quality has improved.

Indiana is a manufacturing state, which contributes greatly to our robust economy, but manufacturing is associated with air pollution. Indiana produces a lot of steel, cement and automobiles. It also has two refineries and many electricity-producing plants, as well as processing a lot of grain, much of it grown by Indiana farmers. These facilities can produce air pollutants but they also provide tens of thousands of jobs for Hoosiers.

Emissions from coal-fired power plants are a major source of air pollution in Indiana. Significant reduction in utility emissions has progressed since 1995. Both sulfur dioxide and mercury have improved 90 percent. Nitrogen oxides have improved more than 83 percent. Nearly all other measured pollutants have improved by about a third to one-half overall.

Some coal-fired plants have closed or are being closed within a few years. Some additional units have been or are planned to be converted from coal to natural gas. Retrofitting plants with scrubbers and selective catalytic-reduction units has lowered sulfur dioxide and nitrogen oxides.

Over time, federal air quality standards have tightened, even as overall air quality in Indiana has improved. Currently, Indiana has only two monitors that are not meeting the standards. These are both for ozone—one in Clark County and the other in Floyd County.

Indiana continues to rise to the challenge of better air quality. That's good news for Hoosiers, but there is still room for more improvement.•


Click here for more Forefront columns.

__________

Gard is a former Republican state senator from Greenfield and chairwoman of the Alcohol Code Revision Commission. Send comments to ibjedit@ibj.com.