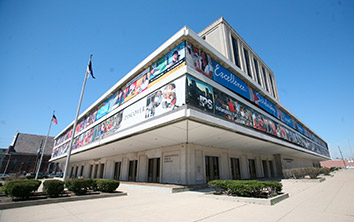 Eighty-seven educators who are retiring at the end of this year are set to get $20,000 payments from Indianapolis Public Schools, below the district's goal of at least 100 teachers and as many as 150.
The payments were offered to educators who notified the district by April 20 that they planned to retire. The district emailed teachers this week to tell them the agreement was approved and they would receive the payments.
The state's largest school district is in the midst of cutting about $22.4 million from the budget for next year after delaying a referendum to request  more funding from taxpayers. If the administration is not able to save enough with other cuts, the district may decide to lay off teachers.
Nearly 250 educators were eligible for the retirement offer. When it was announced, the agreement specified that between 100 and 150 educators would need to retire for the administration to go forward with the plan. Although slightly fewer teachers volunteered to retire, the plan was approved.
"I'm happy that even though they didn't get the number they were looking for … they still went forward with it," said Rhondalyn Cornett, president of the Indianapolis Education Association. "I'm sad that I'm going to lose so many good teachers."
District officials said the retirement incentive was not exclusively about saving money—it was designed to encourage teachers who planned to retire to notify the district early so principals would have more information as they plan hiring for next year.
Making $20,000 payments to 87 teachers will cost the district $1.74 million. But, ultimately, it could also save the district money. Some teachers may not be replaced, and even if the district needs to hire teachers to fill their positions, hiring less experienced educators typically costs less.
Teachers needed to be eligible for retirement under the rules of the Indiana Public Retirement System to take the offer. That includes teachers as young as 55 if they have at least 30 years of service. The money will be contributed to their retirement accounts.
Geoff Davis teaches at IPS School 56. After 33 years of teaching, he already intended to retire early, but the incentive is a nice extra cushion, he said. Davis, who is 55, is planning to open a woodworking and music studio. "This is more of a career change than a retirement for me," he said.
Davis said that $20,000 would not have been enough money to persuade him to retire early, because he was happy at School 56. But there were other times when he was unhappy in a job that he might've taken the deal, he said.
Cornett said she hadn't heard from teachers who chose to retire because of the $20,000 offer. Some teachers will need to pay for health insurance when they retire, so the incentive might not have been enough to persuade some of them, Cornett said. But it could be a carrot for those who were on the fence.
"I don't know how many of them really had planned on retiring," she said. "But I don't think it was as many as probably decided to."
Chalkbeat is a not-for-profit news site covering educational change in public schools.
Please enable JavaScript to view this content.