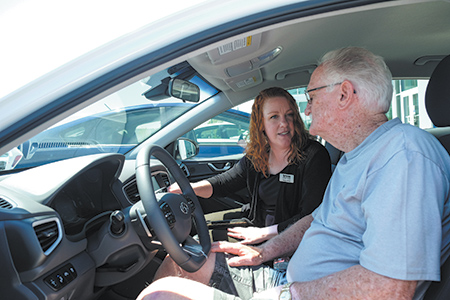 The local car dealerships Hoosiers have long visited when shopping to buy a set of wheels could bear new names in coming years as aging owners look to sell off their businesses.
Across the country, the market is right for traditional mom-and-pop dealerships to sell, if their owners are looking to get out of the industry.
And in Indianapolis, those dealerships are being snapped up by larger ones ready to expand or publicly traded groups looking to enter the market.
Since the start of 2017, at least three longtime locally owned central Indiana dealerships were acquired by bigger groups. Nationwide, 200 or more dealerships have sold in each of the last five years, according to auto dealership brokerage firm Kerrigan Advisors, based in Irvine, California.
Collins
And more such sales are coming, experts say.
Rex Collins, an Indianapolis-based partner at HBK CPAs and Consultants who directs the dealership group, attributes the number of transactions to what he calls the "graying of the dealership body" or the "silver tsunami."
Many current dealership owners are getting older; they're ready to retire and have to decide whether to leave the business to the next generation or sell to someone outside of the family.
Today, the family dealership isn't being handed down to the next generation as often as a generation ago, said Collins, whose group worked on 24 buy/sell transactions across the country in 2017.
Jeff Taylor, partner at Katz Sapper & Miller, agrees, saying across Indianapolis, there are many second-generation car dealers who are thriving, but passing the dealership on to a third generation will likely become more difficult.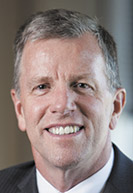 Taylor
In some cases, the next generation isn't interested in working in the automotive industry. Other times, it's not financially beneficial for an owner to sell to a family member, Collins said.
Dealers many times have their wealth tied up in their business, and when they're ready to retire, there may be a little trepidation in passing the dealership on to a younger family member, Collins said.
Also, purchasing and maintaining dealerships is more expensive for this generation, Collins said, citing increasing commercial real estate prices as one example.
Those factors can leave dealership owners with difficult decisions .
"If there is any uneasiness at all, we're selling the store to an unrelated third party," Collins said.
Also fueling transaction activity are recent and future developments coming to the industry.
The internet has changed the way buyers shop for new cars, Taylor said. Buyers are researching costs and financing options long before they head to the dealership lot, and by the time they're ready to buy, they have a good idea of what they want and how much they're willing to spend, eliminating some need to shop around.
Some used-car dealers, including Carvana, which recently entered the Indianapolis market, even give buyers the option to complete purchases online without ever stepping foot onto a lot.
And more evolutions are coming, Taylor said.
How ride-hailing businesses Uber and Lyft and autonomous cars will shape the industry remains to be seen, but dealerships will have to adapt, he said.
"All of that will impact dealers in some fashion," Taylor said.
Business decisions
The most recent consolidation of an Indianapolis-area dealership came in January, when Terry Lee sold his Avon Honda dealership to a publicly traded company.
In January, Lee sold the Avon dealership he opened in 2008 at 8693 E. U.S. 36 to Duluth, Georgia-based Asbury Automotive Group Inc.
Asbury, a publicly traded company, owns 94 automotive franchises at 80 dealership locations in nine states: Florida, Georgia, Texas, North Carolina, Mississippi, Missouri, South Carolina, Virginia and Indiana.
Doing so was strictly a business decision, Lee said. The location had reached its full potential and it's not likely he would have profited more by waiting to sell, he said. He knew he could take the profit from the sale and invest it in his Terry Lee Crossing development in Noblesville, which he opened in 2015.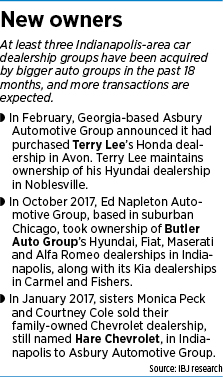 The 72-acre commercial site in Noblesville has room to open five more dealerships, Lee said.
Selling to a group like Asbury has its advantages, Lee said, as it can afford to pay more than smaller groups or individual buyers.
The January acquisition marked Asbury's second Indianapolis-area purchase. The company bought Hare Chevrolet in Noblesville from sisters Courtney Cole and Monica Peck in 2017.
Hare Chevrolet had been run by the same family for six generations and had grown to be Chevy's biggest dealership in the state.
Cole and Peck previously told IBJ that Asbury had approached them at the right time in their lives.
Lee said he's still in acquisition mode and looks forward to further growing his Noblesville campus, especially as development in the northern suburbs continues to grow.
While changes in the industry can be challenging to any dealership, there are benefits to remaining small, Lee argues.
Privately owned dealerships can adapt to changes more easily because they don't have stockholders or a board of directors to answer to, he said.
"There's always going to be room for the independent dealer, and he can continue to prosper," Lee said.
Expanding operations
Collins, who has worked with dealers across the country on a wide range of transactions since 1987, said it's not likely the other six well-known, publicly-traded dealership groups will expand to Indianapolis, although Asbury could continue to grow its presence here.
More likely, he said, future transactions will involve small and large privately-owned dealerships.
For example, Chicago-based Ed Napleton Automotive Group broke into the Indianapolis market late last year when it purchased most of Butler Auto Group's dealerships.
Napleton acquired Butler's Hyundai, Fiat, Maserati and Alfa Romero dealerships in Indianapolis, along with its Kia dealerships in Fishers and Carmel.
While Ed Napleton remains privately-owned by the Napleton family, it's not the same mom-and-pop shop it started as, Collins said.
Ed Napleton Automotive Group, founded in 1931, has more than 70 franchises and 40 dealerships in seven states: Illinois, Indiana, Florida, Pennsylvania, Missouri, Georgia and Wisconsin.
Brian Napleton, director of Midwest operations for the group, said the company, which his great-grandfather started, had been looking to break into the Indianapolis market and found its chance with Butler.
Napleton said the Midwest market will continue to see a growing mix of small and large privately owned dealerships, as big groups purchasing smaller dealerships becomes more common.
But, "at the end of the day, a lot of the single-point owners are doing a good job of making a living," he said.
When asked whether his group will expand further into Indianapolis, Napleton said it's too early to say. But he said the company is interested if the right opportunity comes along.
"We think Indianapolis is a great market," he said.•
Please enable JavaScript to view this content.