Just seven months ago, when Anthem Inc. announced plans to set up a pharmacy unit to help it save billions of dollars a year on prescription drugs, the health insurer confidently predicted a smooth rollout.

The new unit, IngenioRx, would launch in 2020, Anthem said, led by executives with deep experience in pharmacy-benefits management, a fiercely competitive, complex field.

"The IngenioRx pharmacy leadership team combined has more than 100 years of experience in the PBM industry, which will be invaluable in helping to ensure a seamless transition for members," Anthem said in a press release in October.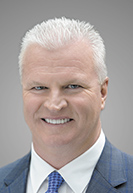 Griffin
But things haven't gone as smoothly as predicted. On May 8, IngenioRx's top executive, Brian Griffin, quit with no warning to become CEO of Michigan-based Diplomat Pharmacy.

His resignation came less than two weeks after Anthem CEO Gail Boudreaux showered praise on him during an earnings conference call with Wall Street analysts, hailing Griffin as an ideal executive to lead "one of our most important growth opportunities."

"With more than 30 years of experience and a deep understanding of pharmacy-benefits management, Brian brings the leadership skills necessary to launch IngenioRx as a transformative PBM offering," Boudreaux said.

Just moments later on the conference call, Griffin told analysts he was "very excited" about the IngenioRx launch. He made no mention of the fact he was considering other job offers.

"What is very important about this is, we are launching our own PBM," Griffin told analysts. "And with that, importantly … we're going to be in the position to have complete control over the design of our pharmacy networks."

Now Anthem is scrambling to adjust. The company said May 10 that IngenioRx would be temporarily led by Deepti Jain, the unit's chief operating officer, who has been with Anthem since 2014. Meanwhile, Anthem is launching a search to fill the top job at IngenioRx.



Anthem declined to make Jain available for an interview, or to answer questions about what exactly IngenioRx plans to offer in products or services, or what it will look like in terms of physical assets.

In a brief statement, Anthem said IngenioRx will "help lead the industry forward by offering a holistic, integrated approach that leverages both medical and pharmacy data to reduce drug costs, identify gaps in care, and improve medication adherence and outcomes."

Some analysts say Griffin's resignation is almost sure to slow momentum, at least temporarily.

"You have to wonder if this is just a hiccup, or something more serious," said Les Funtleyder, a health care analyst for E Squared, a hedge fund based in New York City. "It doesn't look good."

PBM complexities

The setback comes as Anthem is looking for ways to build new business and boost revenue. The Indianapolis-based company said last month that first-quarter operating revenue was relatively flat, at $22.3 billion. Meanwhile, its biggest competitor, United HealthGroup, saw first-quarter revenue climb 13 percent, to $55.2 billion.

In recent months, competitors have announced huge mergers likely to reshape the industry.

In December, CVS Health, the nation's largest U.S. drugstore chain, said it would buy health insurer Aetna Inc. for $67.5 billion. That would give the combined companies a huge, unprecedented role across the nation's health care sector, from insurance offices to the corner drugstore.

In March, Connecticut-based health insurer Cigna Corp. said it would buy Express Scripts, a pharmacy benefits manager, for $52 billion.

So far, Anthem has shown little interest in buying a pharmacy or getting bought by one.

Instead, it has opted to set up its own pharmacy-benefits management unit. So far, it has provided only vague descriptions of what IngenioRx will look like, other than to say it will offer a "full suite of services" for members of its own health plans. IngenioRx will also compete for business against other PBMs.

Pharmacy-benefits managers are powerful middlemen that help select which drugs are covered for patients, negotiate discounts with drugmakers, and help set customer prices.

But the PBM sector has come under a harsh glare in recent months. Employers and workers covered under health plans protest the rising cost of drugs and demand to know whether PBMs are passing along the savings they negotiate or are pocketing them.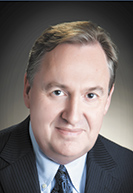 Jackson
Stan Jackson, vice president at Apex Benefits in Indianapolis, said PBMs are notoriously protective of their contracts, making it difficult for clients to see if they're getting a good deal.

"Many times, you don't know what the rebate is," he said. "Only the PBM knows."

Bryan Brenner, CEO of FirstPerson, an Indianapolis-based benefits brokerage, said he hears complaints about drug prices and PBMs constantly.

"All of our clients are agitated by the lack of transparency with PBMs," Brenner said. "There's many ways that the money gets hidden. We fight that all day. It's very frustrating."

This month, President Trump took aim at PBMs, claiming they inflate drug prices, and promised to crack down.

"We are very much eliminating the middlemen," Trump said in remarks on May 11, as he rolled out his plan to reduce drug prices. "The middlemen became very, very rich … they won't be so rich anymore."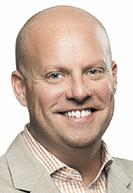 Brenner
One worked, one didn't

Drug spending in the United States has slowed slightly over the past two years, but still makes up about 10 percent of the nation's health care expenditures.

Some analysts say Anthem—and other insurers—are scrambling to catch up to industry leader United HealthGroup, which set up its own PBM, Optum Rx, more than two decades ago.

Last year, OptumRx managed $85 billion in pharmaceutical spending, providing services to more than 65 million people in the United States through its network of more than 67,000 retail pharmacies.

David Windley, an insurance analyst at Jefferies in Nashville, Tennessee, said Minnesota-based United HealthGroup has "turned the tables" on the PBM industry, becoming a dominant player. The company, he wrote in an April 12 research note, "has effectively executed an integration strategy that competitors are now anxious to catch up to."

Anthem set up a PBM called NextRx more than a decade ago. The unit dispensed and managed 265 million prescriptions each year for 25 million people. But in 2009, needing money to pay down debt, buy back stock and pay taxes, Anthem (then called WellPoint Inc.) sold NextRx for $4.7 billion to Express Scripts of St. Louis, making that company the second-largest PBM in the country.

The centerpiece of the deal was a 10-year commitment to work together. Express Scripts would become the exclusive provider of pharmacy-benefits services to Anthem, including network management and claims processing. Anthem retained control of medical policy, formularies detailing which drugs are covered, and disease-management aspects of pharmacy benefits.

But in 2016, the relationship began to strain. Joseph Swedish, then CEO of Anthem, said Express Scripts should be passing along $3 billion more of the savings it negotiated from drugmakers. Anthem sued Express Scripts in federal court seeking to recoup some of the money. Express Scripts countersued, denying it was overcharging and claiming Anthem had failed to negotiate in good faith. The suits are pending in U.S. District Court in New York.

Awkward partnership

Meanwhile, Anthem is dealing with another odd twist. In October, when it announced the launch, Anthem said it had signed a five-year agreement with Rhode Island-based CVS Health for services beginning Jan. 1, 2020. CVS' role would be to fill prescriptions, process claims and deal with members at "point of sale engagement."

But just six weeks later, CVS announced its own deal to buy Connecticut-based Aetna, a competitor to Anthem. That put Anthem in the uncomfortable position of having a major partner who was also likely to compete against it.

In response to questions, Anthem told IBJ it is "very pleased with our relationship with CVS, and [we] are fully engaged with them in the transition process to launch our new PBM operations."

But some analysts say the Anthem-CVS relationship is awkward at best, and question whether the partners will be able to work well together.

"I think what we're seeing is a few things that make you question the vision" of the IngenioRx structure, said Funtleyder, the E Squared health care analyst.

But Steve Halper, an insurance analyst at Cantor Fitzgerald in New York City, took a more optimistic view of Anthem's fledgling PBM.

He said the startup appears to be on track and could make a strong contribution to Anthem's revenue.

"We maintain our view," Halper said in an April 25 research note, "that investors still have not given the company much credit for its PBM buildout. … This, in theory, should support stronger long-term growth."•