Hamilton County is expected to become the state's second-largest county by 2050 with about 528,000 residents—and leaders say they're already planning for the growth.

Population projections recently released by the Indiana Business Research Center show the county will add more than 218,000 residents in the next 30-some years.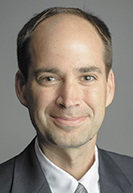 Kinghorn
Local leaders say Westfield and Noblesville will likely see the largest population increases as Fishers and Carmel reach full buildout.

The county's northern towns—especially Cicero—might see increases, too.

The Indiana Business Research Center does not make population projections for cities and towns because it's difficult to produce long-range projections at the sub-county level, especially in a booming area like Hamilton County, Senior Demographer Matt Kinghorn told IBJ.

But its county-wide projections show Hamilton County will continue to attract new residents.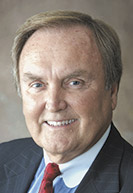 Dillinger
The county ranked the second-fastest-growing in the state in 2017, following only Boone County, which grew 2.5 percent, data shows.

But Hamilton County, which grew 2.4 percent, did post the state's largest actual increase in people in 2017—7,451 residents—and is projected by 2050 to overcome Allen and Lake counties to become the second-largest county in Indiana, behind Marion County.

Local leaders say Hamilton County—which has seen steady growth since the 1980s—boasts good schools, decent roads, low taxes and family-friendly amenities, making it a good place to raise a family. Couple that with its proximity to Indianapolis, and it's easy to see the county's appeal, said County Commissioner Steve Dillinger, who has been involved in local government since 1980.

"It's become a place where everyone wants to live," Dillinger said.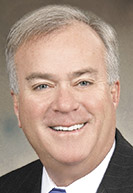 Cook
Each of the county's cities and towns has its own identity: Carmel has established itself as an arts corridor, Fishers leads the area in entrepreneurship, Westfield has emerged as a mecca for youth sports with its Grand Park Sports Campus, and Noblesville maintains its historic feel.

"We really complement each other well," said Westfield Mayor Andy Cook.

Dillinger said he grew up in Noblesville in the '60s when the town was home to about 7,000 people. Today, it's nearing 70,000.

"There's a lot of pride from my perspective in what Hamilton County and the cities in Hamilton County have done to continue to want to make people locate here," he said.

From 2010 to 2016, the latest data available, Westfield led the county in gains, growing about 23 percent, to 37,220 people. Fishers followed, increasing roughly 16 percent, to 90,100.
In the next 10 years and beyond, Westfield will continue growing, and Noblesville, whose spurts have been slower but steady, will take off, officials speculate.

Smart planning

Cook said his community will grow, but by design; growth won't be explosive.

His administration doesn't want Westfield to be known as one of the state's fastest-growing communities, he said.

Town leaders want to maintain Westfield's small-town atmosphere while embracing an ever-increasing population. That means relying on a comprehensive plan to set the stage for what's to come.

Cook expects Westfield to grow to 60,000-70,000 residents over the next 20 years if current trends continue. At just more than 37,000 now, the latter would be an 88 percent increase.

The city will continue expanding its boundaries, filling in areas that are already served by public safety and infrastructure, he said. But, he said, "We don't want to sprawl."

Cook said Grand Park Sports Campus, which opened in 2014, combined with a revitalized downtown and increasing connectivity, makes Westfield alluring.

Downtown revitalization efforts continue, and the city has already launched construction on a new park, called Grand Junction Park & Plaza, which will include four quadrants that together feature a cafe, a sit-down restaurant, space for an outdoor ice skating rink or public events, a great lawn and stage for performances, and an amphitheater and open meadow. A system of trails and bridges is expected to connect the four parts of the park.

Those types of unique amenities are important in attracting young families, Cook said.

Steady growth

Fishers Mayor Scott Fadness doesn't envision his city continuing to lead the way in growth. While the city still has room for new homes, growth there will likely slow, he said.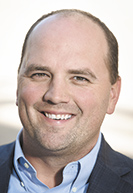 Fadness
Altogether, city leaders estimate, Fishers will grow over the next 20 years to 125,000 to 135,000 people, averaging 500-770 new homes a year for the next five.

But remaining land in Fishers is filling up, and much of the undeveloped land in the eastern part of the city is spoken for, Fadness said.

In coming years, the city will likely see new types of development, including urban renewal and infill. Developers will take older, large lots and build multiple homes on them, he said.

And people can expect to see more multifamily development in the city's downtown.

Hamilton County has been a desirable place to live the past 40-50 years, Fadness said, and the new challenge is staying popular.

"How do we make smart decisions today to ensure Fishers continues to be an exciting place to live? That's the work we have to undertake today," he said.



Key ingredients in accomplishing that are having job opportunities, supporting a strong education system, and providing unique and exciting places for people to visit.

But as Fishers fills out, growth is expected to move northeast toward Noblesville, said Noblesville Planning Director Sarah Reed.

Preparing to take off

Dillinger said he expects the next burst of development to take place near Exit 210 off Interstate 69 in Noblesville and in Wayne Township, which sits between Noblesville and the county's eastern border.

Much of the land in the area is farmland, Dillinger said. Thanks to development that's taken place in the past decade surrounding Exit 210, including Hamilton Town Center, for example, the area is ready to accommodate residential or commercial developments.

"Noblesville doesn't look like it did five years ago," said city spokesman Robert Herrington. "It's amazing what's come from that being built."

While the corporate campus area surrounding Exit 210 is booming with development, the city's east side is also active, especially with growing neighborhoods, Reed said.

About 25 subdivisions are either under construction or have been approved for development across Noblesville, according to data provided by the city.

More than 700 lots in five proposed subdivisions have gained city approval but construction has yet to begin, documents show.

The city has been planning for this type of growth for several years.

A few years ago, it commissioned a study looking at its housing market to assess what types of homes the city lacks.

Most of Noblesville's residential development comes in the form of detached, single-family homes and apartment complexes. Townhomes, condos and duplexes are less easy to come by.

Now, city planners hope to attract that type of housing, and they're being more upfront with developers about what they're looking for.

Reed also hopes to see residential development, such as multifamily homes, take shape in the city's historic downtown.

Improving infrastructure

As the county continues to grow, leaders will have to undertake expensive infrastructure projects to prepare for a population that should easily pass 500,000, Dillinger said.

Already, the Hamilton County Council has approved a $25 million expansion for the county's government and judicial center as leaders anticipate a mandate from the state to add more courtrooms and a $13 million project to add 120 beds to the Hamilton County Jail. The commissioners are hoping to add 136 more beds—on top of the 120 the council has already funded. That would cost another $4 million.

And leaders are preparing for construction to begin next year on State Road 37 to turn it into a freeway much like U.S. 31 and Keystone Parkway. They say doing so is necessary to improve traffic flow, which will continue to get worse, along the busy corridor.

Infrastructure upgrades are also being planned by city leaders:

In Fishers, a roundabout is being installed at Southeastern Parkway and East 136th Street to move traffic more easily, and the city is preparing to make renovations at the wastewater treatment plant to meet capacity needs.

In Noblesville, the city and county are partnering to transform and extend Pleasant Street, which runs east and west. The roughly $70 million project will widen and extend Pleasant Street west to Hague Road and construct bridges over the White River and Cicero Creek.

"We're doing a lot of proactive things that probably wouldn't have to be done right this second," Dillinger said. "But the leaders of the county and the cities have realized you have to be proactive."•