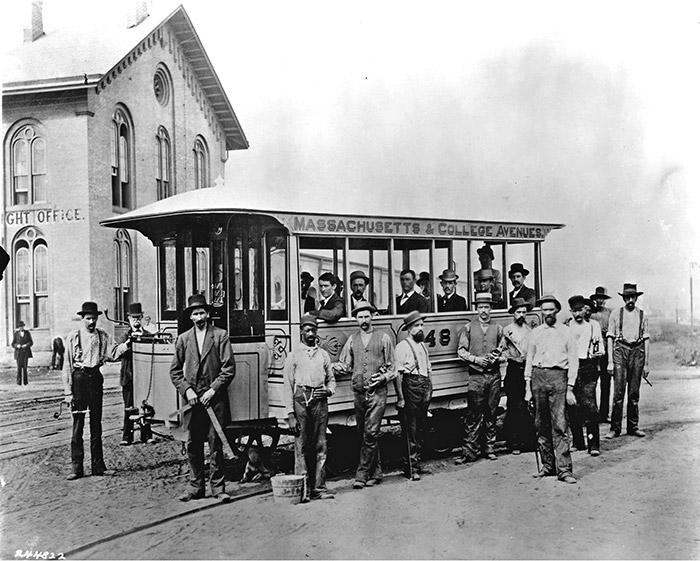 This photo of a streetcar—No. 48—designated for the Massachusetts Avenue and College Avenue route was taken in 1881 at an unknown location. Streetcars similar to this one were introduced in Indianapolis in the 1860s and were generally pulled by mules. In the early 1890s, the city began replacing the streetcars with electric trolleys. "By 1894, electrification of the city system was complete and the mules had been turned out to pasture," according to The Encyclopedia of Indianapolis.
Sources: Indiana Historical Society, The Encyclopedia of Indianapolis
The photo is courtesy of the Indiana Historical Society and is part of the W.H. Bass Photo Co. collection. More images are available at images.indianahistory.org.
 
Please enable JavaScript to view this content.