Should lawmakers authorize sports betting in Indiana?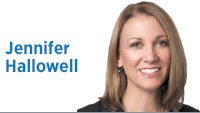 One hundred fifty billion dollars. That's how much money the American Gaming Association estimates is illegally wagered on sports in America annually.
Now that the U.S. Supreme Court has struck down the 1992 Professional and Amateur Sports Protection Act, which essentially limited sports wagering to Nevada, states across the country will move to bring sports gambling out of the shadows. The transition from offshore betting websites and bookies to regulatory oversight and consumer protections is about to begin.
Of the 40 states that already allow casino gambling, New Jersey and a handful of others are poised to act quickly to establish the legal and regulatory framework for sports betting.
Indiana should get in the game.
In the most recent legislative session, Rep. Alan Morrison and Sen. Jon Ford led an effort to pass legislation preparing Indiana for sports betting. The inclination of some Hoosier legislators, however, is to take a wait-and-see approach.
An encouraging sign is the announcement that a summer study committee has been charged with examining sports betting as well as its fiscal impact on state and local government, the existing gambling industry, and professional and collegiate sports. Let's hope this study committee is focused on seriously developing the regulatory framework that can be debated and acted upon in the 2019 legislative session.
There are plenty of reasons it makes sense for Indiana to lead the first wave of states legalizing sports betting. Chief among them is our reputation as a sports mecca.
Years ago, Indianapolis leaders executed a successful strategy for the city to become the amateur sports capital of the world. On the professional sports level, we had a visionary mayor build a football stadium without a team to play in it. Now, we are proudly home to the Indianapolis Colts, the Indiana Pacers, the Indianapolis Indians, the Indy Eleven, the Indiana Fever and the Indy Fuel.
We host the world's largest single-day sporting event every May with the Indy 500. Further, we have long demonstrated our ability to host top-notch sporting events from the NCAA Final Four to the Super Bowl.
Sports is in our DNA. From Butler to Purdue, IU and Notre Dame, Hoosiers are passionate about sports. Our governor even made shooting hoops in each of our state's 92 counties a central part of his campaign.
Why not lead the way in establishing a responsible, legal process for sports betting? We are already in the gambling business. We have vending machines selling lottery games. We have 13 casinos and enjoy betting on horse racing. Having the opportunity to get in on the action for other sports will just enhance the fan experience for those who choose to play.
Without a doubt, we should protect the integrity of sports. With input from our many sports experts and the existing gambling industry, state leaders can design a system that works best for Indiana and allows us to realize tax revenue, instead of sending it out of Indiana.
I'd bet on it.•
Click here for more Forefront columns.
__________
Hallowell is president of Hallowell Consulting LLC, a government affairs and communications consulting firm. Send comments to ibjedit@ibj.com.
Please enable JavaScript to view this content.