Should lawmakers authorize sports betting in Indiana?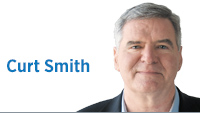 In a major states' rights victory penned by conservative U.S. Supreme Court Justice Samuel Alito, the court struck down a federal law severely restricting sports gambling. But should this be a green light to expand gambling?
No, not at all. There are plenty of reasons to oppose expanding gambling, especially sports gambling, in a city and state that pride themselves on serving as a hub of international sports.
The May 14 decision, a rare 6-3 super-majority, overturns a 1992 law banning all states except grandfathered Nevada from allowing either amateur or professional sports wagering. But nothing in the ruling requires states to approve or even tolerate it. Below are five reasons we should reject gambling on sports.
First, it is never good public policy to encourage people to part with their money. And gambling is nothing more than a tax on people who don't know math. This is less true of sports betting (vs. lotteries or casino-based games of chance), but it is still true. "The house always wins" remains the central truth of institutional gambling.
Next, gambling is addictive. True, so are many other legal activities (alcohol use, taking prescription drugs, borrowing money to live beyond one's means). But the linkage of "thrill" with money has an addictive quality for some.
Third, studies suggest, and Nebraska Gov. Pete Ricketts argued in a 2016 effort to restrict gambling there, that for every dollar in revenue raised by gambling, government spends $3 on social services. In other words, the costs outweigh the benefits of gambling. This is a compelling argument.
Fourth, governments can become dependent on gambling revenue, which is more volatile than other revenue streams. Since we amended our constitution to allow gambling, Indiana has raised more than $6 billion in gambling taxes. The amount has gone up and down with the economy, as gambling elsewhere expanded and with policy changes within state government.
For example, as an Indian tribe prepared to open a casino just across the border in Michigan, state officials reported: "The state's budget planners anticipate a 12 percent drop in casino tax revenue over the next two years. Taxes from Indiana's 13 casinos made up nearly $680 million, or about 5.5 percent, of the state tax revenue in the 2010 budget year." At one time, Indiana was the third-most-dependent state on gambling taxes—behind only Nevada and New Jersey.
Finally, gambling can be a corrupting influence, especially in amateur sports. This is why the NCAA position reads simply: "The NCAA opposes all forms of legal and illegal sports wagering, which has the potential to undermine the integrity of sports contests and jeopardizes the welfare of student athletes in the intercollegiate athletics community."
Indianapolis should honor its role as host of the NCAA, a linchpin in central Indiana's identity and economic development efforts as a center of sports competition. This would be the right thing to do, even though the NCAA showed Indiana no such similar courtesy during the 2015 debate on the Religious Freedom Restoration Act.
Given these reasons, let's not gamble on the future by allowing sports betting.•
Click here for more Forefront columns.
__________
Smith is president of the Indiana Family Institute and author of "Deicide: Why Eliminating The Deity is Destroying America." Send comments toibjedit@ibj.com.
Please enable JavaScript to view this content.