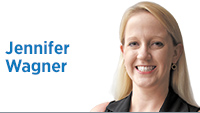 Score one for the little guy.
At least that's how it felt last month when the Office of Utility Consumer Counselor ruled that there was "no justification" for a large rate hike requested by Indianapolis Power & Light earlier this year.
The increase may still happen, but the short-term victory was the culmination of a grassroots effort that included a lot of different folks from a lot of different walks of life.
I assumed it was a done deal because, well, the monopoly always wins. That was before I started getting press releases from a local faith coalition that stands up for average folks and couldn't fathom how low-income people in our community were going to pay another $10 or $20 per month for their electricity.
Then there were murmurs from veterans and seniors and others who questioned why the utility needed nearly $100 million more when it just raised rates a couple years ago.
When the Indiana Utility Regulatory Commission held a hearing on the matter in April, more than 100 people showed up, and dozens spoken in opposition.
Nearly one-third of the City-County Council, including President Vop Osili, wrote in a letter that "we do not want to see our constituent families having to choose between putting food on the table, paying medical bills, or paying utility bills."
Sadly, there was no such leadership from City Hall, which traded away its ability to oppose a future rate hike when it accepted a deal from IPL last year to upgrade 27,000 street lights around town.
For what it's worth, the one behind my house remains dark despite its potential to illuminate a downtown alley near far too many reports of broken car windows and assaults. The utility told my parents, whose garage also backs up to the alley, a little while back that we could have it turned back on for the low, low price of $21 per month. Maybe they'd give us a bulk discount under the proposed rate hike?
Thankfully, the city's profile in courage didn't seem to matter. The Utility Consumer Counselor said he could only support an increase of roughly 5 percent the amount IPL requested.
"Between the rate increase IPL received only two years ago and the evidence filed in this case, there is no justification for the size of the requested increase or for IPL's proposed changes to its customer charges," he wrote.
It was a banner day for the diverse group of folks who spoke out, and it's an example of how real people can band together and prevail in the proverbial David and Goliath fight that's nickel and diming far too many who are just breaking even in our community.
It's worth noting that I'm not opposed to paying more money in exchange for better or more services, but if you're dipping into people's hard-earned paychecks, you'd better make a darn good case for it, especially if you're a monopoly that provides something central Indiana Hoosiers can't live without.
We'll see where this case—and other proposed local tax hikes—wind up in the coming months and years, but it was nice this time around to see good, old-fashioned citizen activism chalk up a big win.•
Click here for more Forefront columns.
__________
Wagner is a lifelong Indianapolis resident and vice president of communications at EdChoice. Send comments to ibjedit@ibj.com.
Please enable JavaScript to view this content.