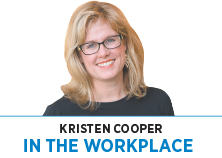 The bar is low.
In 2017, only 2.19 percent of venture capital dollars were invested in women-owned startups in the United States—despite the fact that data shows women yield a higher return on investment. The number of women building scalable startups is increasing rapidly in Indiana. Women are starting tech, product and service companies. They need capital to develop technology, increase production and hire a team to scale.
Indiana has a unique opportunity to be a standout on a national level. Here's what you can do to help us become the No. 1 state that invests in women-owned startups.
Learn how to invest in a startup.
There is a standardized process founders and funders use to establish how each will benefit from the financial relationship. Participate in programming like "Startup Investing 101" hosted by The Startup Ladies to meet first-time investors and learn about topics such as operating agreements, term sheets, valuations and equity. Attend pitch events hosted by credible organizations like PitchFeast, Powderkeg, Venture Club and the Purdue Foundry to learn about products and technologies that interest you.
Educating yourself helps you understand and get excited about the product and market you're investing in. This knowledge will keep you more committed to helping the founder. And, as the company grows, you will have the opportunity to invest again and increase your equity in the company.
Make sure you can afford it.
Anyone with the means can invest in a startup. Most founders are looking for "accredited investors." That simply means you have to meet one of two requirements, according to the Securities and Exchange Commission. Your net worth must be valued at a minimum of $1 million. Or, you need to have earned an annual income of at least $200,000 (or $300,000 jointly) for the previous two years. It's important to understand that you might never see a penny of your initial investment again should the startup fail. That's why founders want to work with investors who are financially stable.
Make an impact investment.
Impact investors seek to change history by investing in companies promoting a social good. If you are chasing zeros, impact investing might not be for you. Most venture capitalists seek companies that will provide a 20 percent to 30 percent return on their investment. However, these "unicorns" are exceptionally rare.
Generally speaking, impact investors share the same passion and commitment in solving a problem. Lots of people who have already become wealthy are more interested in solving big problems even though their return on investment might be closer to 6 percent to 8 percent.
Keep your eye on women over 40.
They have skinned their knees, developed networks, raised children, forged political alliances, and built nest eggs. And they have done it while taking on more work than their male counterparts. These are the "hustlers" professional investors are looking for. A woman committed to solving a problem, who is an industry expert and is confident in her own skin, is the type of individual people want to follow. She is the type of person people trust. She's the one you want to invest in.
Get to know the founder.
We have some wildly smart women founders based here in Indianapolis who are creatively solving some big problems. You should get to know them.
Christine McDonnell is CEO and co-founder of Codelicious, a platform that provides instant access to full-semester computer science curriculum for grades 3-8 that any educator can teach. Chere Cofer, founder and CEO of Open Books MD, developed a tool for medical practices and medical sales representatives, easing the process of getting new and innovative drug therapies to doctors. Marie Maher, CEO and founder of Synapse Sitters, is connecting parents who have children with special needs with caregivers trained to care for them.
Carrie Griffith developed a beautiful photo app helping parents to personalize, organize and print their favorite moments on demand. Emma Hostetter, founder of The Borrowed Boutique, has built a successful company renting out high-end children's clothing, saving moms lots of money. Honestly, you should meet each of these women founders.
Invest in a woman founder.
Indiana can become the No. 1 state in the country for women-owned startups. To do so, we need to identify and educate those who have the time, interest and financial capacity to learn and participate in the startup investing process.
Get the training. Attend a pitch event. Invest in a woman founder and encourage others to do the same. Together, we can become the catalysts for a more equitable startup culture and make Indiana a model for the rest of the country.•
 
Please enable JavaScript to view this content.