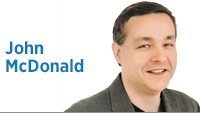 Often when we talk about employee benefits, some of us think about health care, bonuses or other cash incentives. Perhaps you even think about ping-pong tables, bottomless beer fridges or happy hour events.
Meaningful employee perks don't always require a monetary investment from your organization. In fact, recent studies find the most impactful and highest-rated perks are those with little to no cost. Surveys conducted by various organizations indicate that roughly 90 percent of your employees value flexibility and work-life balance over cash-based incentives.
Here are a few ways you can fulfill that need for your employees without bending the budget:
Flexible work schedules. Occasionally allowing employees to take an extra hour to be at home with their families or friends will go a long way to seeing an increase in productivity while they are in the office. Companies that offer flexible work schedules frequently see more productive, engaged and happier employees.
Make sure you let employees know you don't expect the office to be the center of their lives, and that, as an employer, you recognize and support a positive work-life balance that accommodates the doctor's appointments, kid's talent shows, anniversary dinners, etc.
Unlimited vacation time. There is some controversy about offering unlimited vacation time and how employees use it, but the reality is that offices implementing this policy have found employees end up taking off roughly the same amount of time as allotted in the previous policy. It is the knowledge that the time is available should something arise that proves to be the true benefit. Not only does it show employees you value their time out of the office, but it fosters an incredible trust between you and your workers.
PTO for volunteering/community service. Another way to acknowledge your employees on a more personal level is to recognize their place within the community. Ensuring they have the time and support to give of themselves is not only beneficial to the community as a whole but also to their sense of balance and purpose as an active citizen.
Career growth potential. Managers and company structure both need to actively support the professional growth of every employee. Your leaders should take an active role in observing, coaching and growing the talented teams you entrust to them. Recognize strengths, expand roles, and help employees actively learn in areas where they struggle. If you invest in your employees and empower them to grow, they won't take their talents elsewhere anytime soon.
A safe place to fail. Innovation is the key to any business's success. Allow your company to be a place employees can plan, execute and manage their ideas and suggestions. As long as there is a well-researched approach with clear benefits to the company, why not let the people who know the organization best bring forward ideas that could continue advancing it? In the event the idea or suggestion doesn't work, you provide a teachable moment so they can refine the approach and empower them to continue working toward a solution.
More than ever, workforce studies show that social impact, the ability to prioritize family, and working with a company that feels loyal to employees are most important today. When you consider how to improve your own company culture or retain employees, think about what makes your workforce tick and the passions your employees share. When you address these issues, you'll find your employees are happier, satisfied and loyal.•
Click here for more Forefront columns.
__________
McDonald is the CEO of Fishers-based ClearObject and chairman of the Indiana Technology and Innovation Policy Committee.
Please enable JavaScript to view this content.