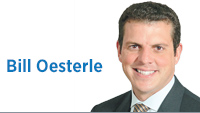 The Legislature is going to have to be creative—extremely creative—about smoking. The need for all this creativity is self-imposed, but lawmakers are where they are, and the state needs them.
I think it is pretty widely known that we Hoosiers smoke a lot. In fact, we are the fifth-smokingest state in the nation. We out-smoke all our neighboring states, except, of course, No. 1 Kentucky. I think it is also pretty well accepted that this is a bad thing. It costs us all money, worker productivity and people we love.
The Legislature knows these facts and talks about them. Lawmakers also probably know that the best way to reduce smoking is to tax the hell out of it and use the tax dollars to fund programs that help people quit. This technique is backed by science, economics and real-world experience.
With such a straightforward solution available, one might think the Legislature would move forward, but there is a catch. It is the word "tax." As retiring Senate President Pro-tem David Long said, "Nobody likes taxes, even sin taxes."
He's generally correct, but specifically in the Legislature, the problem is much more acute. There, a meaningful number of legislators have signed a pledge promoted by a guy named Grover Norquist, from the Americans for Tax Reform.
This pledge states that the signing legislator will "oppose and vote against any and all efforts to increase taxes." This means all taxes for any purpose whatsoever. Interestingly, Mr. Norquist gives federal legislators more wiggle room. They must commit to opposing tax increases on marginal income.
Mr. Norquist believes state legislators are so inherently incompetent that they can't even be trusted with the concept of taxation. He has very successfully put many of them in a classic prisoner's dilemma with their primary opponents, and the only escape was to sign. With that signature, they have given up a powerful tool in their legislative tool kit, forever, under any circumstance.
Interestingly, Mr. Norquist does allow user fees, with some constraints. This is where the Legislature is going to have to get creative. How about a cigarette user fee? Reading Mr. Norquist's website, I think this might just pass.
If a user fee is still too taxish, how about licensing smokers? You have to pay $100 per year to buy cigarettes, like buying a license to fish. If not that, how about a cigarette butt deposit? You pay it when you buy a pack and you get it back when you return all your used butts. Maybe we can require the purchase of a $2 commemorative coin featuring Gov. Holcomb. Or … whatever.
You might think my ideas are ridiculous, overly complex and even frivolous. Fine, then just do the simple thing and raise the tax. Most important, do something.
Legislators, please be creative. Unlike Mr. Norquist, I actually trust all of you to make thoughtful decisions about these things.
I thought you all did a very good job addressing our infrastructure problems. It took courage, and I think you did the right thing. Other voters appear to think so, too.
Now it's time to take on smoking in a serious, but perhaps creative, way.•
Click here for more Forefront columns.
Click here for more Forefront columns.
__________
Oesterle is the CEO at Tmap LLC. He managed Republican Mitch Daniels first run for governor.
Please enable JavaScript to view this content.