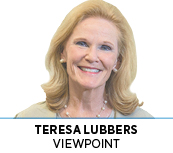 States across the country are grappling with worker shortages and a growing skills gap, and Indiana is no different. As baby boomers retire and younger Hoosiers face job markets demanding new, more complex skills, employers and economists are sounding the alarm that we simply do not have the skilled workforce to keep up. Jobs have always been prone to disruption, but new technology ensures the pace and scale of change in today's economy is unlike anything we have ever seen.
Hoosiers need the tools to prepare for these changes, and the resources exist to help. Indiana's Workforce Ready Grant, part of Gov. Eric Holcomb's Next Level Jobs initiative, aims to close these gaps and provide new job opportunities by offering tuition-free certificates in five high-need areas: advanced manufacturing, building and construction, health and life sciences, IT and business services, and transportation and logistics.
Since the program launched last August, more than 20,000 working-age people have been connected to certificate options at Ivy Tech Community College and Vincennes University. Actual enrollment more than tripled from last fall to this spring, and eligibility was extended to all high school graduates during this year's legislative session. As a result, students graduating from Indiana high schools this spring have a new option to consider in their career planning, one that ensures a good job and meets employers' needs.
Paired with new STEM requirements in our schools and resources for employers who train new employees for higher-wage jobs, tools like the Workforce Ready Grant can be cycle-breakers for entire families and can unleash the potential of Indiana businesses.
The sense of urgency could not be greater. As many as 10,000 boomers reach retirement age every day, leaving behind more jobs that require education and skills beyond a high school diploma. In fact, 99 percent of all jobs created since the Great Recession require at least some postsecondary education, and this trend will become even more apparent as large numbers of lower-skill jobs are eliminated through automation and changing employer needs.
Indiana's strength is and has always been our workforce. Hoosiers are hard-working and innovative, but we don't have enough people prepared for today's jobs and those that are emerging. That's why we continue to invest in programs that demonstrate real outcomes.
While every state struggles to adapt, here in Indiana we do have a solution that is working. With the Workforce Ready Grant, Indiana is taking a crucial step to transition adult workers to better jobs and to prepare recent high school graduates to meet workforce needs.•
__________
Lubbers is Indiana's commissioner for higher education.
Please enable JavaScript to view this content.