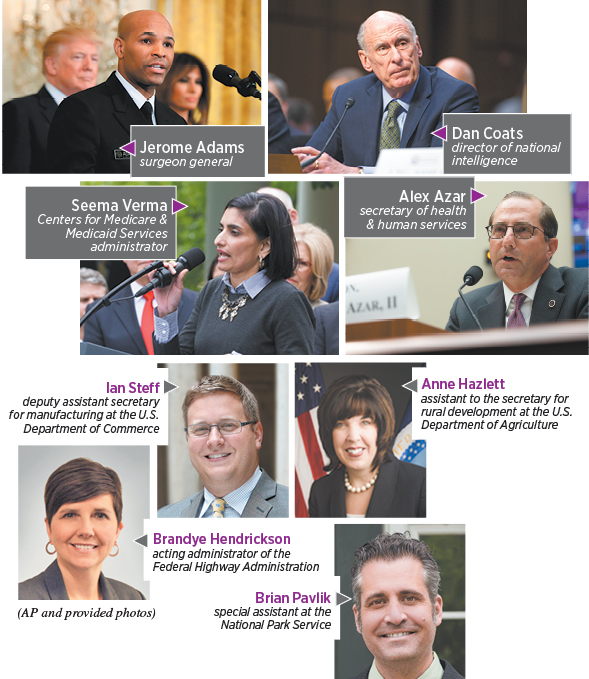 When Vice President Mike Pence moved to Washington, D.C., dozens of other Hoosiers followed him.
At least 32 people with strong ties to Indiana, either through a professional career or personal connections, are currently serving in the Trump administration. And a handful of Hoosiers have worked for the administration since 2017 but have already moved on to other roles.
"There's definitely quite a few Hoosiers," said Marc Lotter, who served as press secretary for Pence until September and worked for former Indianapolis Mayor Greg Ballard and former Gov. Mitch Daniels. "It's a reflection of the really great public servants that we have in Indiana."
It's also a reflection of Pence's influence in the administration and of President Donald Trump's choices for political appointments. Pence led the transition committee in 2016 after Trump won the election, so naturally, people Pence knew and trusted quickly moved up the list of candidates for prominent positions.
"He has recommended a lot of people for high positions and … the president trusts him so much that, when Mike Pence makes a suggestion, he's listening," former Indiana Republican Party Chairman Mike McDaniel said.
Some of the individuals are serving in high-ranking roles, including Secretary of Health and Human Services Alex Azar, Centers for Medicare and Medicaid Services Administrator Seema Verma and Surgeon General Jerome Adams, while a handful of Hoosiers are working in various roles in Pence's office.
"I don't see those as coincidences," said R. Matthew Neff, who served as deputy to the chairman of the Federal Housing Finance Board (now the Federal Housing Finance Agency) under the George H.W. Bush administration. "Those are people that Pence knew and was confident in."
Others are spread throughout different agencies, like the U.S. Department of Agriculture, the Federal Highway Administration and the U.S. Trade and Development Agency. "Everywhere you look in federal agencies, you see a Hoosier doing good work," said U.S. Sen. Todd Young of Indiana.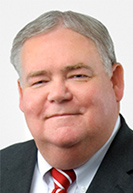 McDaniel
It's not unheard of for Hoosiers to serve the White House administration—the state has actually produced the second-highest number of vice presidents—six—behind only New York, with 11.
Neff, who is now of counsel for Bingham Greenebaum Doll LLP, is one of several individuals from Indiana who went to D.C. while Indiana native Dan Quayle served as vice president under Bush from 1989 to 1993. And Neff was surrounded by friendly Hoosier faces—his boss, Chairman Daniel Evans, was from Indiana, and so were the managing director and executive secretary at the housing finance board.
"The network effect is significant," Neff said. "We went into the agency and brought people from Indiana."
Ed Feigenbaum, publisher of the politics newsletter Indiana Legislative Insight, said the Trump administration seems to have more people with Indiana ties than the Bush administration did, but that's likely because Bush didn't have to fill nearly as many positions as Trump did.
When Bush took office, he was following another Republican administration (Ronald Reagan's) in which he had served as vice president.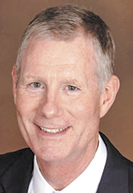 Neff
"He had basically a fully staffed administration," Feigenbaum said. "There wasn't as much transition."
Trump, however, had to start from scratch after a Democratic administration and no government experience or staff. Enter Pence and his network.
"Donald Trump did not have a strong Indiana network outside of Mike Pence," Feigenbaum said. "Mike Pence is the guy making those decisions."
'Point of pride'
But even when Indiana hasn't had someone directly in the White House, Hoosiers have still found their ways into influential roles at federal agencies.
"It was actually pretty interesting how often I would come across people who had Indiana ties," said Jonathan Swain, who worked as chief of staff for the administrator of the U.S. Small Business Administration under the Barack Obama administration.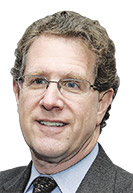 Feigenbaum
"I do think there's probably a little bit more of an opportunity because the vice president is from Indiana, but I wouldn't say that that means if someone's not in that role from Indiana in the next administration, that there aren't a lot of opportunities still available for Hoosiers."
So what does this mean for Indiana?
For starters, it carries bragging rights.
"I think it should be a point of pride," Lotter said.
But it also means people in the federal government—some in very influential roles—understand Hoosier problems and way of doing business. And they're willing to take a call from Indiana.
"When Hoosiers are in need of having something done and they're talking to another Hoosier, you can bet that it goes a long way," McDaniel said.
Swain said he regularly helped connect people he knew from Indiana to the right person for their concern—even if it had nothing to do with his agency. That's because he got to know people in different departments through his role, and could pretty easily track down contact information.
"I feel like it's important for Hoosiers to know that there are people out here—not just in an elected position like the vice president or senator, but working on the day-to-day operations and initiatives and programs at federal agencies—who have a view and an understanding of what these programs, these resources mean on the ground in both small and large communities in Indiana," Swain said.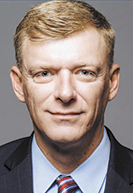 Lotter
Neff said he doesn't want people to think officials won't take calls unless they have a link to the person reaching out, but "it doesn't hurt" to have the connection.
The benefits of having Pence in the White House can also extend to Indiana's congressional leaders, who knew Pence from his time serving in the U.S. House of Representatives and as Indiana governor.
"I think you have an ability to communicate with the Vice President's Office more efficiently and probably with more impact than if Mike Pence was from somewhere else," Neff said.
Back home again
The other benefits can be a bit more long-term. Those serving in D.C. now could return to Indiana once the administration is no longer in the White House and bring a wide and influential network with them.

"When you finish your government experience, your network of connections that you bring back to Indiana contribute significantly to your business activities or whatever else you choose to do when you come back," Neff said. "Since my time in the government, my network of connections is still very active with people I worked with in the government."
Feigenbaum said some of the younger professionals in D.C. now—such as Brad Rateike, the 37-year-old director of cabinet communication in the President's Office—should easily find new opportunities after their time with the administration.
"Some law firm will snatch him up even though he's not an attorney … because he knows all the top-level cabinet members," Feigenbaum said. "He understands how the system works—what can be done and what can't be done."
Feigenbaum said some of the individuals working in the administration will likely move up through the ranks of state government or the state party when they come home.
"Those kinds of people become very, very valuable," he said.•
Please enable JavaScript to view this content.