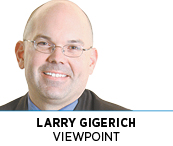 Quality of place refers to a dynamic set of assets composed of different experiences in a community, including its physical environment, civic traditions, cultural amenities, recreational opportunities and other qualities that make a location desirable for talented people to live and work.
What constitutes great quality of place? That's in the eye of the beholder. However, consistent and visible investments made by communities and regions to enhance their desirability are sure to attract the eye of companies and individuals who would want to work, live and play there. In the past, golf courses, man-made lakes and parks would be enough to constitute a good quality of place. Cities and towns must look at improvements on a bigger scale now.
In the Indianapolis metropolitan area, a significant amount of planning and dollars have been invested into the development of quality-of-place assets:
◗ The Yard at Fishers District is under development as a one-of-a-kind destination and gathering place for the community that is focused on culinary and entertainment. The development will have more than a dozen restaurants and a culinary accelerator where chefs will try out different food concepts in a shared facility before launching their own restaurants.
◗ Opened in 2011, The Center for the Performing Arts in Carmel is a world-class venue for concerts and performances. It serves as the centerpiece of the Carmel Arts & Design District by bringing entertainment and culture together in the center of the city.
◗ The Freedom Springs Aquatics Park in Greenwood opened in 2015 with the goal of creating an experience like no other in the metropolitan area. The facility has the tallest water slide in the region, a lazy river, cabanas and other support amenities. It also hosts live music and large events.
◗ More than half a million people use the Monon Trail in Indianapolis annually. Originally built in 1847, the former railroad line was converted to a multipurpose trail starting in the mid 1990s. By 2003, it connected 10th Street to 96th Street and also extended into Hamilton County.
◗ The town of Plainfield's Downtown Redevelopment Plan creates a long-term vision for what the community wants to be, and the residents and businesses it wants to attract. The plan will reach full buildout over the next two decades. Some of the most interesting elements are the revitalization of an existing theater, a new performing arts center and town hall expansion.
◗ On the horizon is an exciting multi-county partnership that is looking at ways to leverage the White River Corridor in central Indiana. The planning process will evaluate the cultural and natural history, ecology and hydrology, land development potential, governance and open-space opportunities along the river over the next 12 months. This project could be one of the most important quality-of-place investments in the history of the Indianapolis region.
Regions that will succeed in the future economy must deliberately invest in quality-of-place assets. These investments cannot be made in an individual manner, but rather, as a part of a long-term strategy. Think of it like a quilt. Quilts contain several pieces of different colors and styles. This is how a creative and sophisticated quality-of-place strategy should be designed and implemented.
Every community should invest in amenities that attract and retain talent for the larger region. Trails, parks, good schools, low crime, walkability, dining and public gathering places are all within reach for communities of all sizes. Communities must invest in long-term assets that are authentic for their area, and create a sense of place and belonging, for all stages of life.•
__________
Larry Gigerich is executive managing director for Ginovus, a site selection and consulting firm.
Please enable JavaScript to view this content.