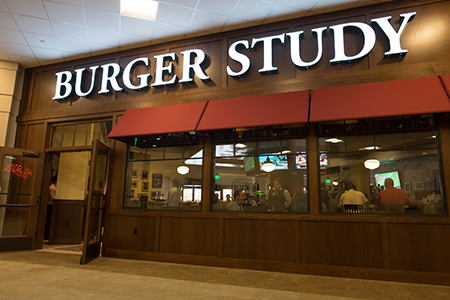 Circle Centre posted higher profit and improved sales per square foot in 2017, though retail observers say the downtown mall remains at a crossroads following April's closure of its last department store, Carson's.
Mall manager Simon Property Group Inc. said in its latest annual report to the city that the 23-year-old shopping center earned $12.7 million—up $2 million, or 18.7 percent, from 2016.
However, most of the increase stemmed from a big drop in property taxes. It paid $1.1 million in 2017, down from $2.6 million a year earlier. The drop occurred after the Department of Local Government Finance mandated that Indianapolis Public Schools spend down reserves and decrease its tax rate.
The financials weren't all rosy. Revenue fell 7.3 percent, to $22.7 million, and occupancy on the mall's first three floors slipped from 94.7 percent in 2016 to 92.8 percent last year. Occupancy on the fourth floor inched up from 93.1 percent in 2016 to 95.1 percent.
Despite the mixed performance, sales per square foot managed to increase, rising from $331.82 in 2016 to $338.50.
Simon in its annual report didn't provide insight into why sales per square foot improved. And the mall's general manager, Nicholas Strause, didn't return messages seeking comment. But retail experts say the arrival of several restaurants on the ground level of Circle Centre's perimeter are contributing to the improvement.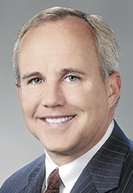 French
"I know more people are heading to the mall because of the different food venues, and I expect more to come as the Carson's space is redeveloped," said Bill French, a retail broker at Cushman & Wakefield.
Another retail veteran said the former Carson's space, because of its prime location at the southwest corner of Meridian and Washington streets, would be best suited for tech company offices or co-working space.
The mall for years has been losing national retailers in its interior corridors but drawing new restaurants and entertainment attractions to its perimeter. The Loft, The Limited and Talbots were among the retailers that left Circle Centre last year.
Even with the increase in same-store sales, Circle Centre's performance badly lags that of Simon's overall portfolio of 207 U.S. malls and outlet centers. They report sales per square foot in 2017 of $628, up from $614 a year earlier.
Many of Simon's malls feature more upscale tenants than does Circle Centre, which has filled some of its vacancies with shops that are unusual for malls, such as a convenience store.
Tenants arriving to the mall in 2017 included Burger Study on Maryland Street. The gourmet burger concept created by the owners of Harry & Izzy's and St. Elmo Steak House joined Nada, Punch Bowl Social, Primanti Bros. and Yard House as tenants of space occupied by Nordstrom before it closed in 2011.
Burn by Rocky Patel, an upscale cigar lounge, still is slated to take the slot at the southwest corner of Meridian and Maryland streets. And Helium Comedy Clubs, which operates six comedy clubs around the country, plans to open next year in a 9,000-square-foot space at the corner of Meridian and Georgia streets.
Helium's arrival next to The Indianapolis Star, combined with Burn, would take the former Nordstrom space to full occupancy.
While the new arrivals on the mall's perimeter will bring in additional rent, retail observers say the mall's big concern remains the continuing loss of strong retailers in its interior.
Burger Study opened in September and is meeting sales expectations, albeit on the low side of the forecast range, owner Craig Huse said. The reason they're not higher, he said, is that existing Circle Centre retail does not drive any sales. He also expressed concerns about what he views as the mall's deteriorating condition.

"This is no place for neon-golf and knockerball operations, and convenience stores," Huse said in an email. "Simon's headquarters is just blocks away and, for the rent that we pay, we fully expect operational escalators, fountains, heat and Simon-quality cleanliness."
Under Strause, the mall's new general manager, Huse said he is seeing improvement and hopes it will continue.
Work is expected to begin soon to spiff up Circle Centre's exterior entrances with new signage, facades, canopies and lighting.
The mall has declined to say how much the total effort will cost, describing it only as a "multimillion-dollar renovation."
Besides refreshing the mall's entrances, improvements will include remodeled restrooms, new lighting and signage in the mall and adjacent garages, new flooring at mall entrances and the south rotunda corridor, a "modernization" of the glass elevators on the north end, a new color scheme, new soft seating areas, and improved Wi-Fi connectivity.
City leaders are encouraged by those plans and the influx of restaurants and nightclubs.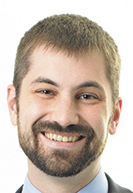 Cook
"We have trusted Simon to understand the retail market, as the operator," said Thomas Cook, Mayor Joe Hogsett's chief of staff. "They want to see the mall continue to change; they want new ideas as a destination, not necessarily a place you go to shop."
Cook said the city has been working with Simon to attract the "highest and best" uses for the Carson's space.
"For Carson's, we'd rather not take the first idea to come through the door, but the best idea," he said.
The city, which owns the land on which the mall sits and the building itself, leases the property to Circle Centre Development Co., a partnership of Simon and 19 other local companies that provided $75 million toward the mall's $320 million development cost.•
Please enable JavaScript to view this content.