Should a Supreme Court nominee's stand on abortion be a litmus test for confirmation?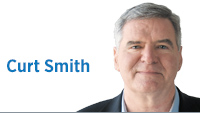 It is hard to overstate the impact of Supreme Court Justice Anthony Kennedy's retirement announcement on June 27, but let me try: It is the best news in my 35 years of public-policy work.
In 1983, inspired by President Ronald Reagan, I left newspaper journalism and moved to Washington, D.C., to help a rising star in the conservative movement. That congressman, Dan Coats, went on to serve in the U.S. Senate and was my mentor for 20-plus years.
Together with legions of others, we fought to overturn the U.S. Supreme Court's 1973 abortion ruling, suffering through the disappointment of Justices David Souter and Kennedy capitulating on abortion in a 1992 case known as Planned Parenthood v. Casey.
This was preceded by tumultuous confirmation hearings for Robert Bork. Judge Bork was so maligned by Sen. Ted Kennedy and the other Senate Democrats that there is now a verb used only in Washington, D.C.—to be "borked," which means to be viciously maligned for political purposes.
For 30 years, we have suffered under Justice Kennedy and later Souter as the fruit of Sen. Kennedy's perfidy. This sting is all the greater because Bork was Reagan's final opportunity to steer the federal judiciary back toward a sound reading of the U.S. Constitution. Since then, Justice Kennedy has kept abortion-on-demand legal nationwide.
So what is different that makes this news so profound? For at least three reasons, pro-lifers and original textualists can be confident Kennedy's successor will be the fifth and deciding vote on the court to make abortion a matter for state law only—not a federal right wrongly rooted in a legal fiction of "right-to-privacy" found nowhere in the Constitution.
First: President Trump has pledged, and he affirmed after Kennedy's announcement, that he will select the nominee from a list of 25 published names vetted by solid constitutional jurists. This focus—not a litmus test, but a guiding principle—assures any new justice will support overturning the ruling that abruptly made abortion legal nationwide.
Second: The U.S. Senate, under former Democratic Majority Leader Harry Reid, changed its procedure to confirm most executive-branch nominations from a 60-vote, supermajority (to overcome a process known as cloture) to a simple majority. The current Senate leader, Mitch McConnell, extended that change to Supreme Court nominations, giving us Justice Neil Gorsuch in early 2017.
Third: Polls and pundits agree the deciding issue that put Trump in the White House was swing voters' concerns about the direction of the country, especially an increasingly radical federal judiciary. Trump is many things—but a political fool he is not. With Vice President Mike Pence at his side reminding him of the stakes, Trump will fight for and the Senate will approve this nominee before the elections in November, I believe.
So, here's to hoping the news is, indeed, the best in 35 years for public policy. At a minimum, June 27 was a hopeful and helpful day for all admirers of our Constitution. Perhaps that date should be the new Constitution Day.•
Click here for more Forefront columns.
__________
Smith is president of the Indiana Family Institute and author of "Deicide: Why Eliminating The Deity is Destroying America." Send comments toibjedit@ibj.com.
Please enable JavaScript to view this content.