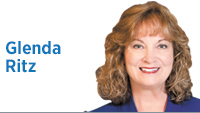 The Noblesville school shooting is still fresh in my mind, as I am sure it is for others. As an educator, I am trying to make sense of the increasing numbers of school shootings in which young people have turned to violence to deal with whatever stress they have in their lives.
Since February 2018, six American high schools have experienced the violence of guns by the hands of students. The ages of the shooters are as follows: Parkland, Florida, 19; Lexington Park, Maryland, 17; Ocala, Florida, 17; Palmdale, California, 14; Santa Fe, Texas, 17; and Noblesville, 13. These are the outward attacks on others within the walls of our schools, but youth access to guns and youth gun violence outside our schools is increasing throughout our country—with no exception for Indiana.
Add to that the self-violence that occurs among our youth. Suicide has been the second-leading cause of death for young Hoosiers age 15 to 24 since 2009.
According to the 2017 Indiana State Department of Health report of Suicide in Indiana, from 2011-2015, suicide was the third-leading cause of death among those 10-14 years old. The Indiana Youth Institute reported in the 2017 Kids Count report that, in a national survey that included 43 states, Indiana had the nation's highest rate of students who have contemplated suicide (19 percent) and the country's second-highest rate of high school students who have attempted suicide (11 percent).
Then there are the sobering statistics that document the increase in Hoosier children in foster care; the rise of sexual abuse and dating violence; and the anger, alcohol, drugs and opioid use in many of our homes across all socioeconomic family structures. State and federal lawmakers should be making children's health, welfare and education their top priority.
Children need adult support to navigate the stress factors they experience in their lives today, and in the teen years, parents are not necessarily the adults teens will turn to as they seek help.
This means adults in our schools become key resources for our teens. Financial support for counselors at the elementary, middle school and high schools must be addressed. Schools need counselors whose primary role is to co-teach in our health classes to address ways to cope with stress, meet with students in need, and work to expand ways for students to belong to groups.
Indiana lawmakers have ignored this plea. I applaud the Lilly Endowment, which is providing grants to many school counseling programs. The work is good, but it is not enough. We have more stressed and traumatized students entering our classrooms.
In addition to quality counseling support, students need more courses that interest them as career opportunities. Schools need to be able to afford before-school or after-school clubs and sports to give students a true sense of belonging. Such offerings have been cut due to financial constraints and an increase in required academic courses to address testing accountability.
Good community organizations and adult role models need to be at the ready to build social relationships with our children. More access to mental wellness support is needed in many of Indiana's communities.
Individually, as adults, we must ask ourselves: "How are we teaching our children to deal with stress?" Each adult answers this question by his/her own example. Will we show them positive ways to cope or negative ways? Let's teach them positive ways to cope to stem the impact of youth violence.•
Click here for more Forefront columns.
__________
Ritz, a Democrat, is a former state superintendent of public instruction. Send comments to ibjedit@ibj.com.
Please enable JavaScript to view this content.