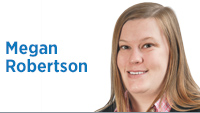 Unless you have been living under a rock, you have likely heard the troubling allegations that Attorney General Curtis Hill groped multiple women at an Indianapolis bar. This type of behavior is unacceptable from anyone—but particularly from a man who is in a tremendous position of power as the state's highest-ranking law enforcement official.
I could write an entire column about how bad these actions are, but I will focus on the response—or lack thereof—from his fellow elected officials.
Let's go through the timeline. The incidents allegedly occurred in mid-March. Legislative leadership became aware of the accusations in May. Taft Stettinius & Hollister was hired to investigate the allegations and provided its report on June 18. Legislative leaders finally confronted Hill on June 29, apparently after The Indianapolis Star began making inquiries about the accusations.
On July 2, the Star published the story and Hoosiers learned what leadership had already known for two weeks. GOP State Chairman Hupfer then said the GOP has zero tolerance for sexual harassment. On July 3, Indiana Democratic Chairman John Zody and Senate Minority Floor Leader Tim Lanane called for Hill's resignation. The Republican legislative leaders—House Speaker Brian Bosma and Senate President Pro Tem David Long—started an investigation into who leaked the memo. Hill said he would not be resigning.
By July 5, Gov. Eric Holcomb, Bosma, Long, Lt. Gov. Suzanne Crouch, Secretary of State Connie Lawson and Democratic Minority Leader Terry Goodin all called for Hill's resignation.
I go through all this to get to the point: Nothing was going to happen to Hill if the public had not been made aware of these allegations. Leadership waited nearly two weeks to have a conversation with Hill and did so only once it became clear the Star was sniffing around the story.
Would leaders have talked to him eventually? Probably. A quick conversation that word was getting out and to knock it off. Maybe even a warning that there would be no second chances on this. That would have been it, though. No calls for resignations. No real consequences.
You could say I am being pessimistic. Maybe they were going to talk to him and pressure him to resign internally? I could believe that if there had been immediate calls for his resignation when the accusations became public. There were not, from either party. In fact, Goodin was among the last to call for it, and we now know a member of his caucus was one of the women allegedly assaulted.
Adding more insult to injury, leaders launched the investigation to find the leaker. I would call him or her something else: a whistleblower.
It was probably someone who knew nothing was going to happen to Hill without public pressure, that doing nothing would result in leaving an alleged predator in a position of power and authority. That would leave Hill with a belief that he could prey on people without facing consequences.
It appears now he will learn a different lesson because someone spoke up.
What lessons are we as Hoosiers learning? I hope a few.
We need more women in positions of power and leadership. I guarantee there would have been a more aggressive response if a woman had been in that room with the four legislative leaders.
Sunlight is the best disinfectant. The public cannot hold people accountable if we do not have the information.
And, finally, as unfortunate as it is, this happens more than any of us want to admit. The time for making excuses or ignoring it has long passed.
Time's up.•
Click here for more Forefront columns.
__________
Robertson is the executive director of Enterprise Republicans and runs her own consulting firm, Frontrunner Strategies. Send comments to ibjedit@ibj.com.
Please enable JavaScript to view this content.