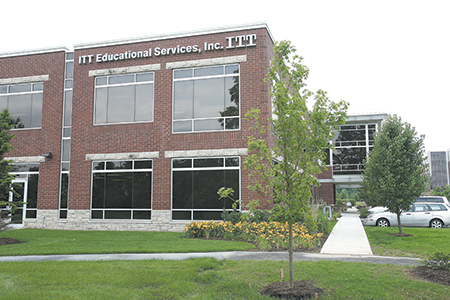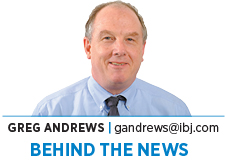 The Securities and Exchange Commission came at ITT Educational Services Inc.'s two top executives with guns blazing three years ago, declaring that CEO Kevin Modany and Chief Financial Officer Daniel Fitzpatrick "engineered a campaign of deception and half-truths."
Now, as IBJ reported July 9, the agency is limping away with a mere $300,000 settlement—a sum that looks like a pittance compared with the $6.4 million in cash compensation Modany and Fitzpatrick earned in their final three years of employment.
"This sweetheart deal for ITT executives is yet another injustice for ITT students," scoffed Toby Merrill, the director of the Project on Predatory Student Lending, in a written statement. On social media, former students expressed similar sentiments.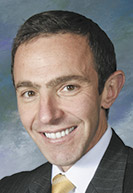 Modany
Under the deal—reached just days before a two-week jury trial was set to begin—Modany will pay $200,000 and Fitzpatrick $100,000. Both men agreed to five-year bans from serving as an officer of a public company but didn't admit guilt.
The SEC's 56-page suit charged the pair with concealing from investors the "extraordinary failure" of two off-balance-sheet student loan programs ITT helped set up in 2009 after the financial crisis shut down the market for traditional private education loans.
The complaint alleged that, as loan defaults mushroomed at the for-profit education company, the pair "routinely misled" the company's auditor, PricewaterhouseCoopers, on numerous fronts—including by not sharing internal projections that showed even bigger problems brewing—an omission that "helped to further the defendants' fraudulent scheme."
Why did the SEC agree to such a deal after playing tough at the outset? We can only speculate in the absence of elaboration from the agency, which did not respond to IBJ's request for comment. But attorneys for the executives made a persuasive case in an early June filing that the SEC, despite intensive investigation, failed to get the goods on the former executives.
For starters, the SEC provided "no plausible motive" for the alleged fraud, the attorneys wrote, given that Modany and Fitzpatrick did not sell a single share of stock during the time span at issue. Often in fraud cases, the agency alleges that top brass concealed bad news and unloaded shares before making the information public.
In the filing, the attorneys call the whole lawsuit "a classic case of government overreach." They wrote, "The voluminous evidentiary record makes clear … that the disclosures at issue related to complex accounting and disclosure determinations, which required the exercise of substantial judgment. The evidence demonstrates that defendants harbored no fraudulent intent, and instead engaged numerous experts to assist them and ITT in reaching appropriate accounting and disclosure conclusions."
You no doubt noticed that passage above is more than a little thick—a reality that observers say also might help explain why the SEC opted not to try its luck with the jury.
"This is a pretty numbers-oriented kind of case," said Mark Maddox, a Fishers attorney who represents investors in complaints against investment firms. "Those kinds of heavy financial cases can prove very difficult for the average juror to grasp."
The size of the settlement also might reflect executives' shrinking financial resources, Maddox said. While both had substantial incomes when they led ITT, wealth can disappear rapidly once regular paychecks stop. On LinkedIn, both executives now call themselves consultants.
ITT dismissed its 8,000 employees and shut down its 130 ITT Technical Institutes in September 2016—driven under by a federal prohibition against providing financial aid to new students. The government said it tightened the screws because it had "significant concerns about ITT's administrative capacity, organizational integrity, financial viability and ability to serve students."
In short, ITT was under unprecedented scrutiny over whether its expensive diplomas (a two-year associate's degree ran about $45,000) were leaving students awash in debt while failing to properly prepare them for gainful employment.
Modany and Fitzpatrick appeared to have put the SEC case to rest last year when they struck a settlement with SEC staff. But when the deal went before the SEC's three commissioners, they turned it down, apparently concluding it was too lenient.
Because the deal wasn't approved, terms weren't disclosed. Since that rejection, the makeup of the commission has changed. It now has five members.
Modany still faces significant legal challenges. Last month, ITT's bankruptcy trustee filed a $250 million lawsuit against Modany and eight of its former directors, charging that breaches of fiduciary duty and lapses in oversight led to the company's demise.
The suit focuses on events from April 2016 to September 2016, when the company shut down. Fitzpatrick, who is not a defendant in that case, left ITT in July 2015.•
Please enable JavaScript to view this content.