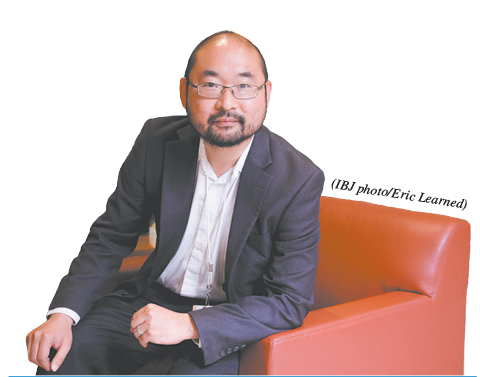 Seung Park was 14 when his family immigrated to the United States from South Korea. He quickly learned he was gifted in languages, becoming fluent in English, Japanese and French, in addition to his native Korean—and is now learning German. Park later supplemented his income by translating business documents from Japanese to English, and he spends hours each week translating the great authors from their original works into other languages. He has a bachelor's degree in computer science and a medical degree, both from the University of Michigan. He now works as chief health information officer for Indiana University Health.
Can you explain your love of languages?
I've always been in a position of learning foreign languages because I've lived in between worlds. That being said, my love of foreign languages only grew when I realized that some of my favorite authors could only truly be understood in their native tongues. So I learned French, for instance, so I could read the works of Albert Camus in their original French.
So is it fair to call you a bookworm?
Yes. Always have been. It's a high compliment.
What is the feeling of translating a great book into another language? It sounds mostly like hard work.
I feel somehow closer to the great authors by doing that. There's a difference between reading a work and translating a work. I feel that when you translate a work, you are taking the essence of that work inside of you and expressing it out in a way that another person who doesn't speak that language can understand. And in doing so, you gain closeness with the original creator of the work. And that's an indescribable feeling.
How much of your current job at IU Health involves translation?
I think 100 percent. I am the chief health information officer. And what that means is I am the bridge between clinical practice and the information systems. The interesting thing between clinicians and IT folks is, they think they speak the same language, but they don't. And that is how you get this phenomenon whereby a physician will beautifully describe a system he wants built, and six months and much effort later, you end up with a system that is beautiful but is nothing like the thing he asked for. And I feel the role of a translator is to make sure that good talent isn't wasted, and that the original message comes through loud and clear the first time.
What are your favorite books of all time? Any you wish you could go back and read again for the first time?
There are two that really stick out in my memory. The first is a novel by Rainer Maria Rilke called "The Notebooks of Malte Laurids Brigge," published in 1910. It is a miracle masterpiece, just beautiful. The second is a more recent collection of short stories by the physicist and author Ted Chiang, called "Stories of Your Life and Others." The movie "Arrival" is based off of one of the short stories in that collection.
Isn't it kind of unusual for a medical doctor to be so creative, swept up by language and literature?
I don't think so. After all, the poet William Carlos Williams was a physician. Alexander Borodin, the Russian composer, was a physician. By tradition, the writer of the Biblical books of Luke and Acts of the Apostles was also a physician.•
Please enable JavaScript to view this content.