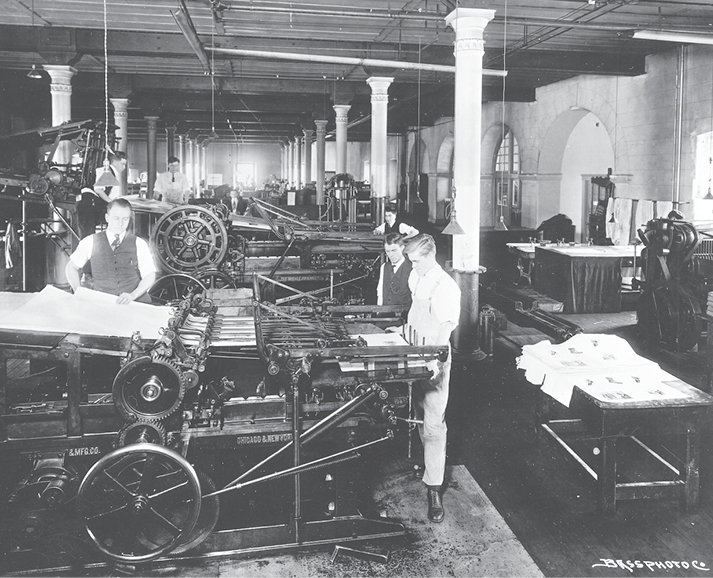 Arsenal Technical High School opened in 1912 in a former Civil War armory that had closed in 1903, following the Spanish-American War. The building had briefly served as the Winona Agricultural and Technical School, but Indianapolis Public Schools took over the property as its need for new schools grew. This photo, taken in 1915, shows students operating printing presses at the school. The old arsenal building and the barracks—which are on the National Register of Historic Places—are still used for classrooms and other educational functions. Today, Arsenal Tech specializes in five college and career options: math and science; law and public policy; career technology; construction, engineering and design; and new tech, which offers project-based learning.
_____________
Sources: Indianapolis Public Schools, Indiana Historical Society
Credit: The photo is courtesy of the Indiana Historical Society and is part of the W.H. Bass Photo Co. collection. More images are available at images.indianahistory.org.   
 
Please enable JavaScript to view this content.