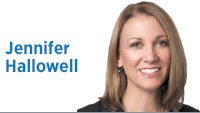 Sometimes it seems like city and community leaders announce plans to do the same thing over and over again and expect a different result. That can certainly be said about the approach, or lack thereof, to dealing with downtown panhandling.
In 2008, Indianapolis Mayor Greg Ballard and community leaders announced a "Chip in the Box" campaign, in which brown boxes were placed throughout downtown encouraging passersby to contribute to programs that support people experiencing homelessness.
Ballard and community leaders explained that giving pocket change to panhandlers just rewards and encourages the activity. It doesn't help identify and address the causes.
As time passed, panhandling increased and convention officials, restaurant owners, and business leaders voiced concerns about the impact on tourism and business activity. Residents and visitors did not feel safe. It was estimated then that the city was losing $6.3 million annually as a result.
In response, in 2013, Ballard proposed strengthening the city's panhandling ordinance to ban both passive (nonverbal solicitations such as signs or cups) and aggressive panhandling by creating a "no solicitation zone" that would encompass the Mile Square heart of downtown. He also sought to ban panhandling at intersections, building entrances, parking meters, crosswalks and off-ramps.
The ACLU led a fight against Ballard's proposal and the City-County Council thwarted its passage. That same year, the ACLU filed a lawsuit against the city alleging IMPD officers asked passive panhandlers to cease activity and leave the area. They eventually reached a settlement.
With a City-County Council unwilling to act, and IMPD likely feeling hamstrung to address the issue, downtown panhandling continued to increase.
In 2014, the "Chip in the Box" boxes were rewrapped and rebranded "Know Outlets" boxes. Then, in 2017, the "Know Outlets" boxes were replaced by the "Street Reach" boxes. We're now in the 10th year of having boxes downtown aimed at discouraging people from giving cash to panhandlers and contributing to programs that support people experiencing homelessness.
Ten years of boxes, yet there are more panhandlers downtown now than in the 20 years I've lived here.
There are differing opinions and study conclusions on the status of panhandlers in the Circle City. Some say most are experiencing homelessness. Some say only a few are homeless. Separate surveys of Indianapolis panhandlers were taken in 2016 and 2017.
Last month, researchers at the Indiana University Public Policy Institute released data from a survey conducted in 2017. Ninety-six percent of the Mile Square panhandlers they surveyed reported being homeless. Half said they panhandle eight or more hours a day. On average, downtown panhandlers reported making less than $20 a day panhandling.
Please know, I'm not hard-hearted about helping people who are experiencing homelessness. I understand a variety of factors contribute, including struggles with mental health, disability, addiction and more. I applaud the many community leaders and organizations dedicated to outreach efforts that have helped hundreds of people get resources over the years.
But, in terms of city policy, does the lack of restrictions and enforcement enable and encourage continued downtown panhandling? Of course. If we want to provide individuals with the help and resources they need, shouldn't we try to create an environment that encourages that?
It's in the best interest of the people experiencing homelessness and it's also in the best interest of our city, whose strength is largely based on a booming downtown economy.
Without question, it's critically important that downtown residents, employees and visitors feel safe and secure walking throughout our much-acclaimed walkable downtown. They won't look the other way—and city leaders shouldn't, either.•
Click here for more Forefront columns.
__________
Hallowell is president of Hallowell Consulting LLC, a government affairs and communications consulting firm. Send comments to ibjedit@ibj.com.
Please enable JavaScript to view this content.