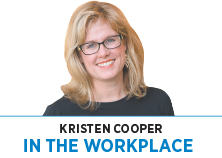 Mental health is often ignored while starting up a company. There's just too much to do. Founders and investors are focused on getting a product to market and securing a return on investment. However, not paying attention to mental wellness can cost a startup dearly.
Over the last five years, I've asked hundreds of entrepreneurs, "What is the biggest obstacle to your startup?" That single question has led to some long conversations. Most founders respond with a business-focused answer. For example: "I don't have enough capital," "I'm just not sure what to do next," or "I need a partner who can help me go to market faster."
These predictable responses often transition to more personal stories about the fears, stresses and anxieties entrepreneurs face. The overwhelming majority of first-time entrepreneurs regularly deal with stress, anxiety, depression, self-doubt, power dynamics and pervasive negative thoughts. This is alarming, but it seems to be in alignment with a profound challenge affecting Americans.
In the United States, approximately one in five adults—nearly 44 million of us—experiences some form of mental illness. These are just the diagnosed cases. Many more people with chronic mental illness go undiagnosed their entire life. The CDC just released a report last month stating that suicide rates have been rising in all but one state. Overall, there was a 24 percent increase from 1999 to 2016. Nearly 45,000 suicides took place in 2016 in the United States. Mental illness has become a public health problem, and founders are not immune to it.
The highs and lows of starting a company can dip and soar as fast as a roller coaster. Managing humans is even more stressful. So, how do we start up, grow and maintain corporate cultures that recognize, accept and provide the necessary resources for those struggling with all forms of mental health, from entry-level employees fresh out of code school to those in the C-suite? Here are a few ideas for founders (and, frankly, for all leaders) to consider.
Understand mental illness.
Mental illness is a medical problem. No one should be ashamed of mental illness. According to the American Psychiatric Association, mental illnesses "are health conditions involving changes in thinking, emotion or behavior (or a combination of these). Mental illnesses are associated with distress and/or problems functioning in social, work or family activities." There are a wide range of mental illnesses, and symptoms should be discussed with doctors and psychotherapists. Founders can help employees by making a list of psychotherapy providers covered by the company's health plan and sharing it with them.
Destigmatize "mental illness" and foster mental health.
If a child broke an arm, no parent would think twice about taking the child to a doctor to have the bone set. If a woman was diagnosed with breast cancer, her friends wouldn't hesitate to rally around her and drive her to and from chemotherapy. Flowers, balloons, and well-wishes would follow. Medical care for the brain deserves the same level of immediate attention. Founders can begin destigmatizing mental illness by recognizing the fact that about 20 percent (probably more) of our workforce experiences mental illness. In addition to team-building exercises and leadership training, entrepreneurs can invite certified and trained psychologists to facilitate discussions about self-esteem, anxiety, stress and depression to foster a positive environment for good mental health.
When is it time to get help?
As a founder—especially if you are a first-time entrepreneur—it is perfectly normal to feel bouts of stress, anxiety and self-doubt. When they become your norm, it's a good time to find the support of a therapist. Ever find yourself sharing a little too much with a friend or colleague? Is it possible you have over-burdened someone in your social circle with too many problems on too many occasions? It might be time to find a professional confidant who will allow you to unburden yourself, better understand yourself and those around you, and provide tools that will help you work through challenging situations.
Start working with a therapist now.
The best time to find a therapist is when you are not in the midst of a crisis. Look for professionals with the title psychiatrist, psychologist, psychotherapist or social worker. As your company continues to grow, your own self-awareness, education about mental health, and tools that you developed to keep your mind strong will help you create a more stable and healthy culture for your employees. Many psychologists work on a sliding scale to accommodate those with minimal or no health care coverage. Visit PsychologyToday.com to search for therapists in your area.•
__________
Cooper is the founder and CEO of The Startup Ladies.
 
Please enable JavaScript to view this content.